Almost 30 years ago, Laurent Marti founded TopTex, a distributor of personalisable textiles and accessories for professionals that has now become the market leader in France and Benelux.
What is the secret of this lasting growth? A visionary founder who listens to the market and is always ready to challenge the status quo, Laurent has been careful, since the very start, to surround himself with partners who share the same passion.
Rigour, humility, close relationships and respect: founding values that guide everything we do, from the choice of brands we distribute to managing relationships with our customers, as well as the different projects that drive us.
That's exactly what we're going to tell you about here: who is Laurent Marti, how and why did he create TopTex, and, above all, what is the group's founding philosophy and how do we apply it on a daily basis.
Find out about our history, that of a family company that has become a European group, while remaining true to its roots.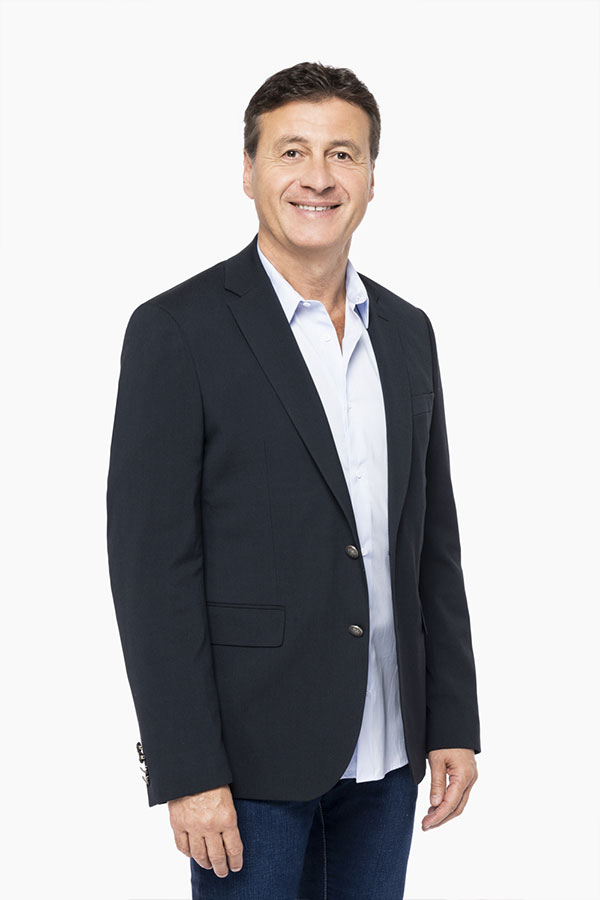 A committed businessman and fervent sports enthusiast, Laurent Marti has succeeded in combining the best of two worlds to create and run a company with a powerful identity.
Sports, rugby to be precise, instilled him with a passion, discipline and solidarity.
Powerful values that, combined with his authentic and humble personality, have always pushed him to give the best of himself while respecting his peers.
A philosophy that has followed him throughout his professional career, during which he has succeeded in building, anticipating, adapting and moving forward.
To understand the very beginning of what TopTex is today, let's look back at Laurent Marti's career:
Since the start of his studies, he has specialised in sales and commerce. During his BTS diploma, he founded his first company selling promotional cigarette lighters. A first successful step into the world of business, which he would never leave!
When he founded TopTex some years later, he would succeed in conveying his vision to all his partners, creating the authentic DNA that has become the group's strength. Close-knit teams that work hand-in-hand, placing prime importance on respect and customer satisfaction. This deep-rooted commitment allows TopTex to offer the best service quality possible, from order to delivery, as well as before and after purchase. Listening, advising, logistics and after-sales service, nothing in the customer experience is left to chance.
An excellent manager, Laurent Marti is also profoundly human. Professional ethics and the environment are key aspects for him, pushing him to drive projects with a positive impact. To do this he wastes no time in bringing key partners on board to surround himself with experts in these major issues.
Advertising textiles: why and how?
In the 1970s and 80s, the t-shirt was in fashion all over the world. Its simple fit and smooth surface made it a preferred choice for decoration and flocking. Initially adopted by the youngest generations, who used it to display their favourite group or even their political opinions, personalised t-shirts quickly became sought after by companies.
Professionals saw them as an effective and impactful communication tool: this was the start of the promotional t-shirt!
Laurent Marti trusted his intuition and, in 1988, bought a screen printing workshop near his native Bergerac (24). The die was cast: the personalised clothing sector was booming and he received orders from some big companies.
Then, very quickly, his company began to encounter restocking issues. At the time, finding high-quality textiles in different colourways and regular quantities was no mean feat! Laurent Marti began to take more interest in the logistical side of his industry and purchased IPC Distribution, a professional textile distributor in Toulouse, in 1994.
His career then took a new turn with this company, which he renamed TopTex.
From then on, Laurent Marti focused only on the profession of distributing blank textiles for professional retailers. A 100% B2B model. Since its foundation, TopTex has made customer service its linchpin, allowing the company to develop rapidly. Branches opened in Bordeaux, Strasbourg and Nantes, before a new purchase saw the opening of TopTex Benelux in Belgium. Over time, new branches also sprang up in Italy, Portugal and Spain. This is how, in just a few years, TopTex became the leader in distributing personalisable textiles on the European market!
From Kariban to KARIBAN BRANDS
Creating his own brand
Gradually, one thing became clear: although the stock problem was resolved, the range was sorely lacking in diversity.
What was Laurent Marti's solution? Creating his own brand! This was how Kariban came into being in 1996.
Kariban was firstly a shirt and polo shirt brand, inspired by the rugby so dear to Laurent Marti, before expanding to offer new items, with personalisable ranges that soon went beyond the simple t-shirt.
Designs similar to classic ready-to-wear, with meticulous cuts and neat finishes: a real revolution in the world of promotional textiles, which immediately attracted professionals.
Structural reshuffle
Faced by the growing success of Kariban, it became vital to adopt a real brand strategy. After starting out more generally, the Kariban range was then split into different areas:
The initial purchase of

PROACT

® allowed the sports range to be separated

The founding of

Kimood and K-up

split off the luggage and cap ranges

The

Kariban

brand then focused on corporate wear and quality basics
Each range and each brand then had its own identity and a clear strategy.
In 2019, these four brands came together as part of the KARIBAN BRANDS group.
The ranges continue to expand and diversify, with the recent founding of WK. Designed To Work for workwear and Kariban Premium for superior quality clothing.
Now carefully meshed together, these ranges cover 95% of the needs of personalisable clothing specialists. Projects are also in the pipeline to offer greater innovation and variety within KARIBAN BRANDS.
KARIBAN BRANDS and TopTex: a complementary couple
As you will have understood by now, KARIBAN BRANDS designs and makes blank personalisable textiles, while TopTex distributes 100% of its ranges!
A perfect balance, which allows TopTex to extend its catalogue and KARIBAN BRANDS to develop its different brands.
But, above all, we share our key values and principles: environmental responsibility, ethics, high standards and cohesion, to keep moving forwards together towards a better future.
TopTex, committed teams resolutely focused on the future
TopTex teams work together every day by rigorously following these principles.
When it comes to logistics, everything has been designed to make sure orders are dispatched to our customers as quickly as possible. Semi-automated platforms and a particular focus on product availability allow us to be reactive when delivering to our customers across Europe.
And because the environment is critical, we are always searching for processes capable of limiting our impact on the planet. We list as many eco-friendly collections as possible designed by KARIBAN BRANDS or other partner brands that we distribute.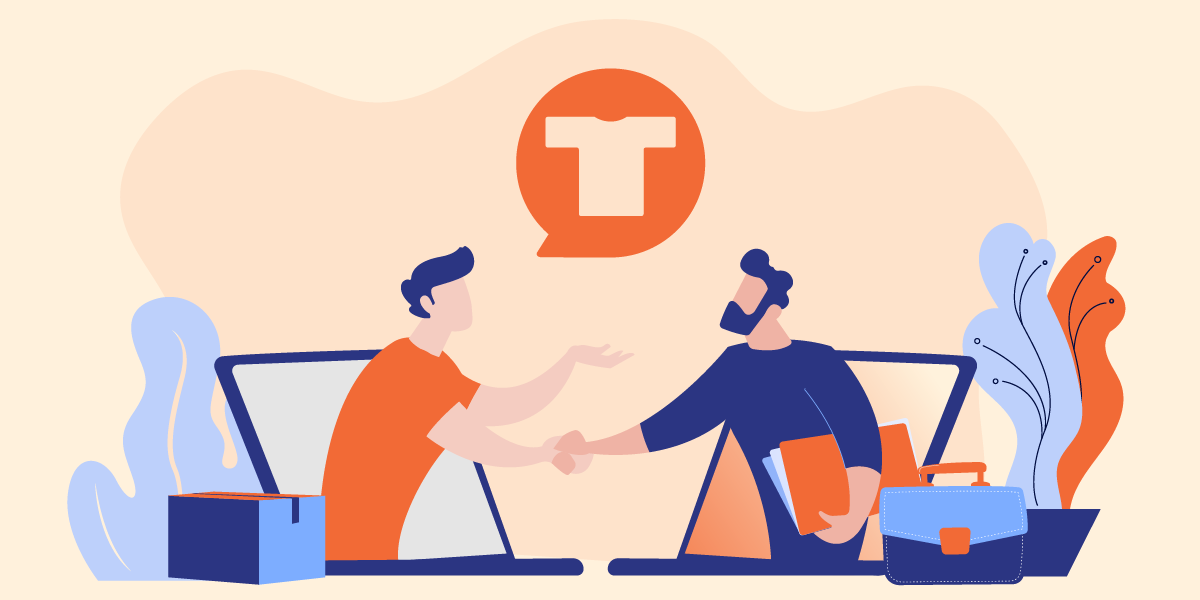 To make sure all these projects are successful and run smoothly, Laurent Marti understands that trust and solidarity are the keywords. Since the start of his adventure, he has chosen to surround himself with friends and family, entrusting them with strategic projects, convinced that their skills would be beneficial to the development of TopTex.
History has proved him right and this founding team, there since the very beginning, has lasted for almost 30 years.
We wanted to tell you the story of TopTex and introduce you to the heart of our identity. Close-knit and passionate teams committed to a shared adventure: the very essence of TopTex. Regular and stimulating new projects, a booming market, and challenges to be faced, these are what provide all our employees with the momentum and desire to get the best out of themselves.
Our family and human DNA has never left us and allows us to combine determination and humility to continue evolving over the long term.
What is our main mission? To remain in a genuine partnership with our customers, with whom we want to share these values of high standards, trust and close relationships on a daily basis.