We make it our priority to offer you quality products and introduce increasingly eco-friendly approaches to the composition and design of our items.
This is why we take care to provide you with a wide variety of fabrics, colours and finishes. The mission that is most important to us is to meet your needs when it comes to customisable clothing and accessories, in the fairest way possible.
Depending on how a product is used (whether it's a textile item, piece of luggage, or an accessory), the best material for it won't be the same. And this is even truer when it comes to marking the product to personalise it.
There are a great many marking techniques out there and the sector has undergone significant changes in recent years. Each method has its own features and it is precisely the combination of material and marking technique that will determine the decoration's durability, hold and finish.
Screen printing, embroidery, transfer, direct printing… How do you choose the right printing technique and what questions should you ask?
Let's take a close-up look at the various textile personalisation processes, with our advice and recommendations for suitable products.
1 – Screen printing: one of the oldest textile printing techniques and the most widely used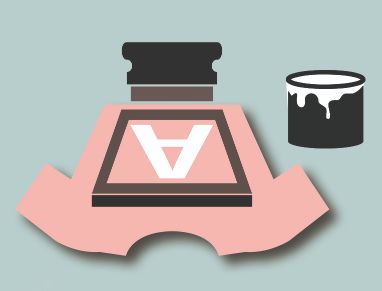 You will no doubt be familiar with this technique, which is thought to have emerged in 15th-century China and remains the most widely used today, by far. The reasons for this are quite obvious: it is advantageous in terms of costs, particularly on large series, and offers an extremely satisfactory finish. In short, it is ideal for personalised promotional or corporate products, in large quantities and at controlled costs.
The process is quite simple: the ink is laid onto the textile using an openwork screen, like a "stencil". The textile absorbs the ink through the holes in the stencil, which allows the colours to become permanently impregnated. The ink is then polymerised using infrared to fix the patterns even more effectively.
One thing to note with screen printing is that the colours must be applied one by one. This involves significant preparation time since each screen (or stencil) can only apply one colour at a time. It is for this reason, among others, that screen printing is not necessarily suitable for very small series that would require too much set-up.
When it comes to materials, screen printing is THE star of marking because it is effective on almost all fabrics. It is possible to screen print on both natural fibres (e.g., cotton) and synthetic fibres (e.g., polyester), as well as on elastane and denim. Bags, caps, t-shirts… The possibilities are almost endless!
In terms of visuals, the finish is high quality with faithful and vibrant colours. The motif remains flexible and does not stiffen.
Each product will have its own specific care instructions, but generally, it is recommended to wash a screen-printed t-shirt, polo shirt or sweatshirt inside out and avoid using a tumble dryer, which may damage the decoration.
Toptex tip:
Screen printing is ideal for simple monochrome or two-tone printing on light and dark textiles. It should be preferred on large volumes for extremely advantageous prices.
Toptex recommends the following products for screen printing: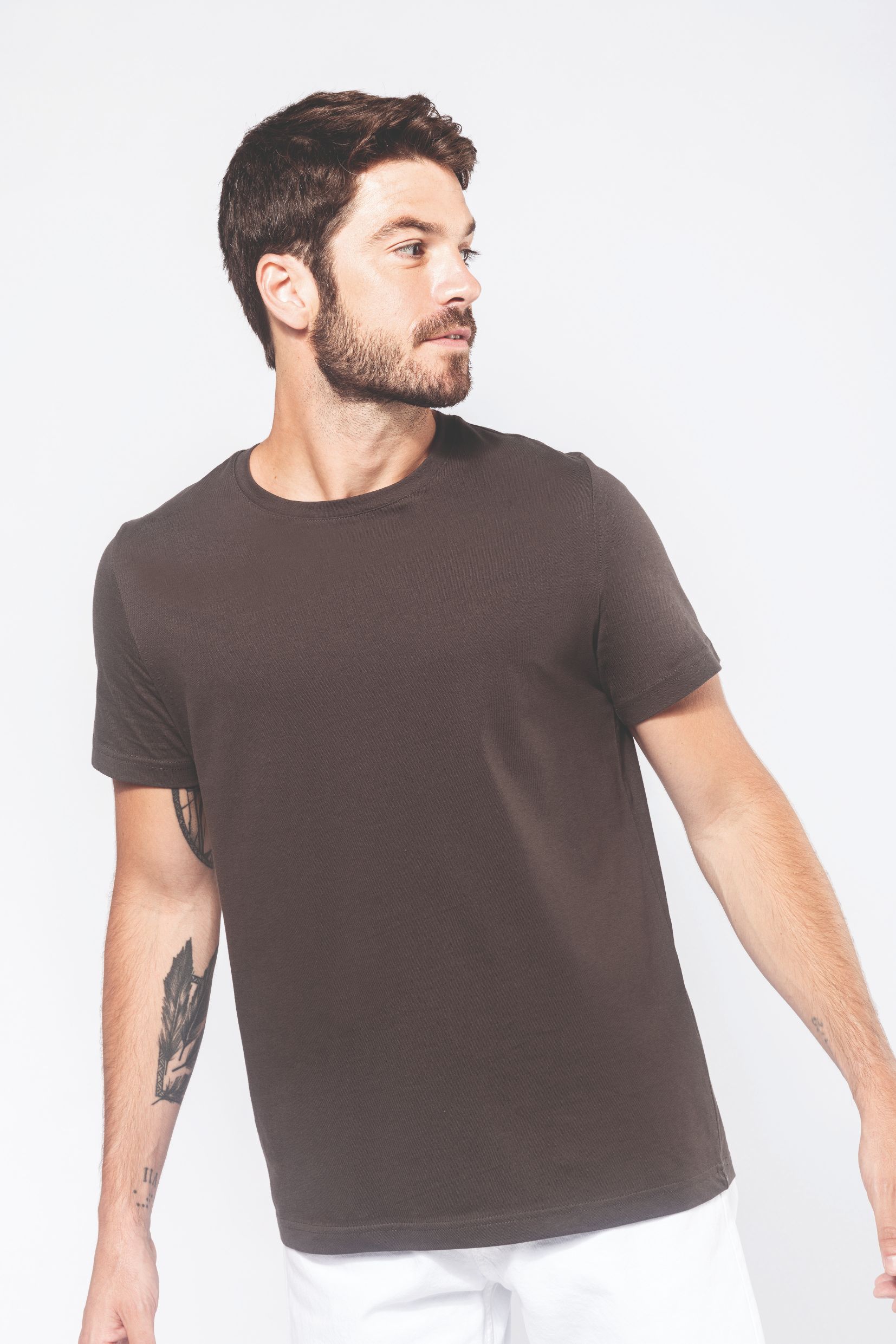 K356
Kariban men's crew neck short sleeve t-shirt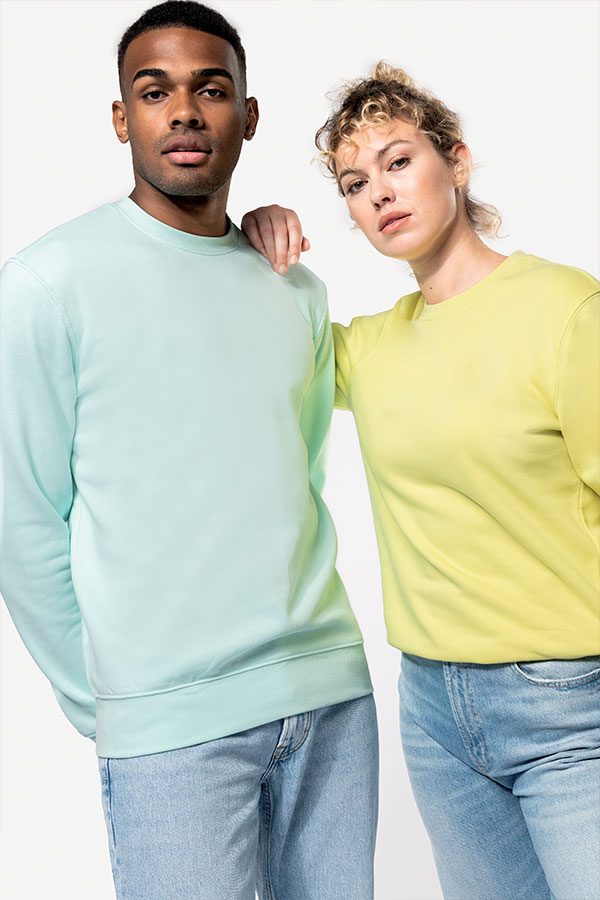 K4025
Eco-friendly crew neck sweatshirt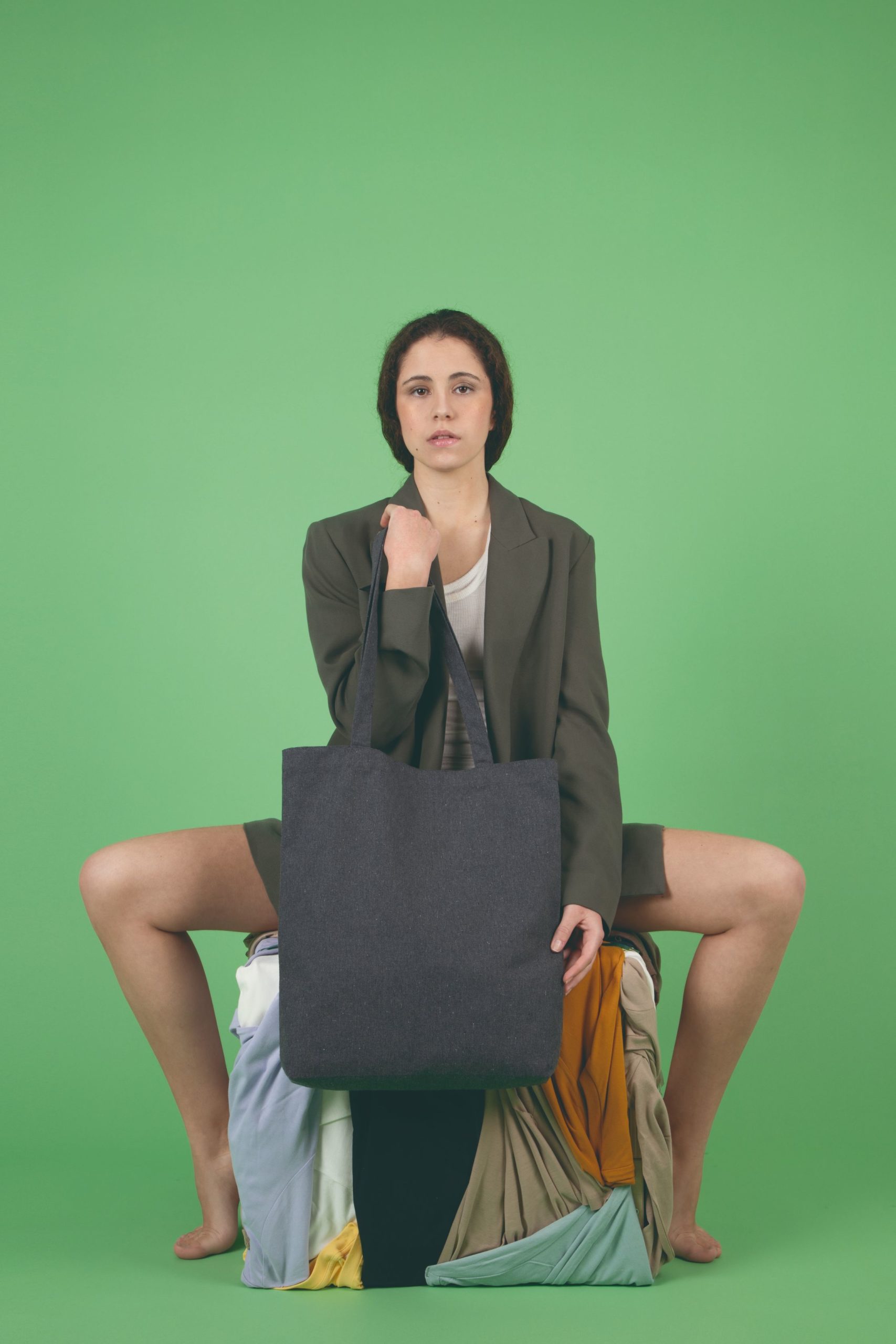 KI5808
Recycled cotton K-loop project shopper
2 – Embroidery: the most sophisticated textile decoration technique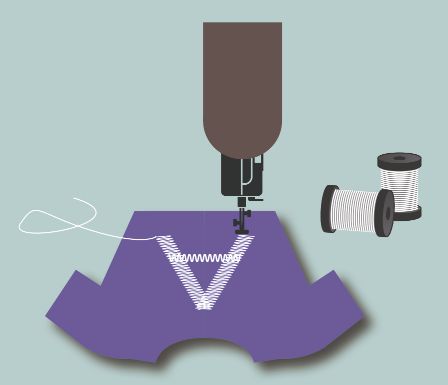 Embroidery is undoubtedly the highest quality personalisation technique and also the one that will last the longest. Its sophisticated and elegant appearance is very popular: an embroidered motif will have a slight relief and shiny effect.
Embroidery is therefore often chosen for its "luxury" aspect, thanks in part to its variety of potential finishes: loops, 3D, gold thread, etc.
While historically it was made in the traditional way, processes have obviously evolved. Modern motifs are digitised and sewn by machines fitted with needles onto the support to be personalised.
It's important to remember that as the fabric will be pierced by needles, it should be sufficiently thick and the perforation should not alter its properties (e.g., waterproofing or impermeability). Fabrics that are too soft or too stretchy should also be avoided as they are incompatible with an embroidered motif. On the other hand, a great many accessories and garments can be decorated with embroidery: caps, sweatshirts, polo shirts, etc.
When it comes to patterns, some features need to be taken into account: it is possible to embroider with more than 10 thread colours on the same design, but the details should not be too delicate to ensure a really clean finish.
Last but not least: embroidery is extremely resistant to washing, even at 90°C! It's therefore ideal for garments that are used frequently and really put through their paces.
Toptex tip:
Choose textiles that are thick enough, with a weight of at least 180 g/m2, so there is no risk of the needles piercing the fabric.
Toptex recommends the following products for embroidery: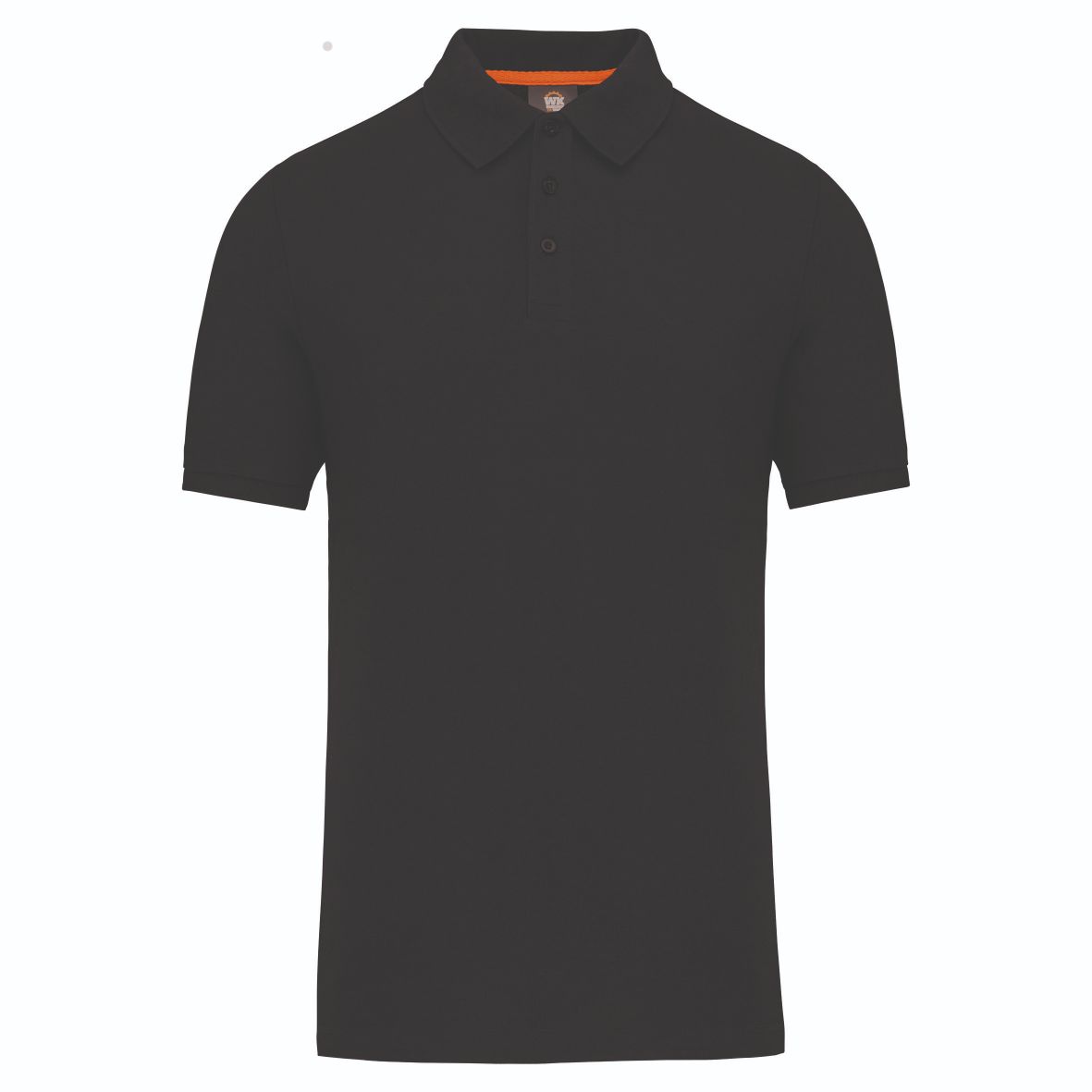 WK207
Men's eco-friendly polo shirt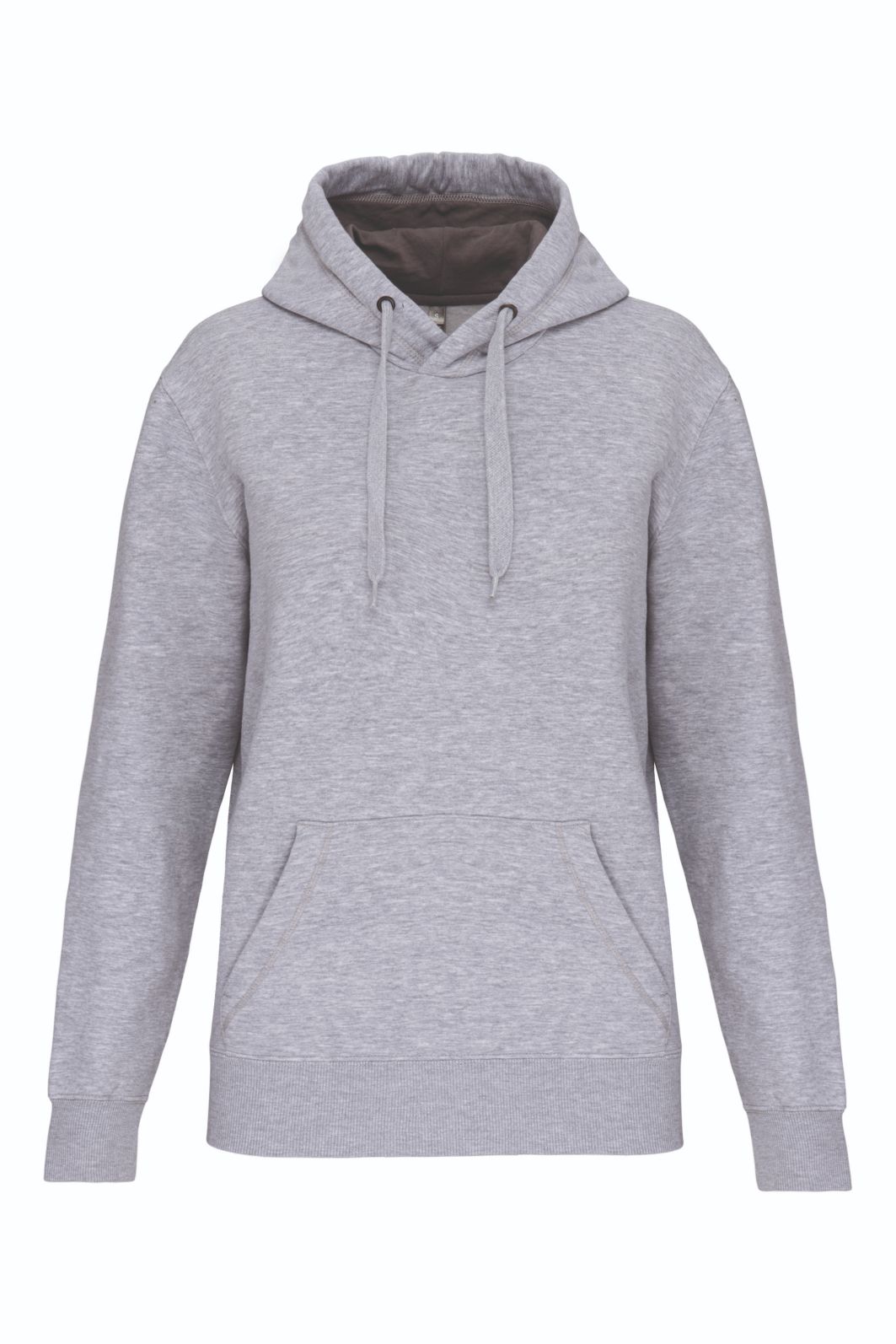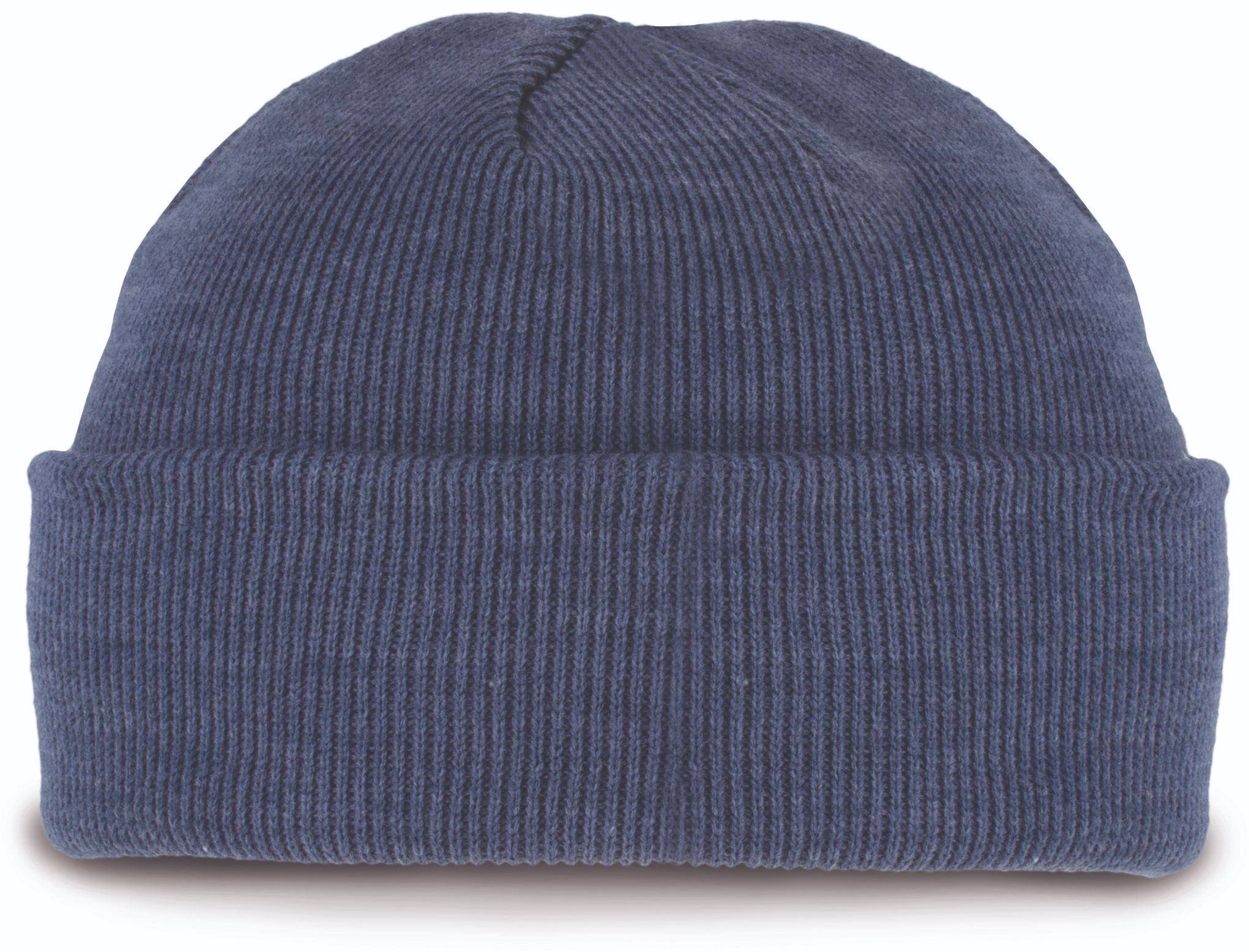 3 – Sublimation: for indelible designs on white or light-coloured polyester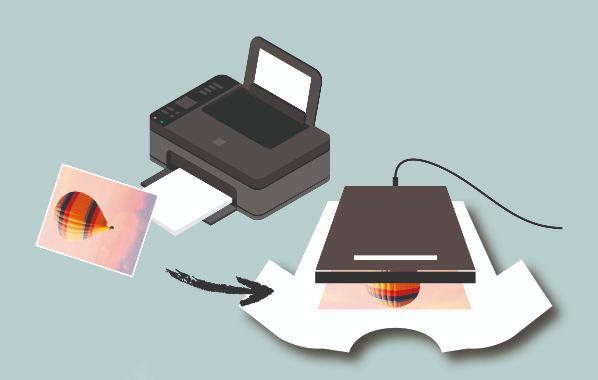 Sublimation can also be described as a textile printing technique that uses "transfer".
Although relatively recent, it is definitely a must when it comes to decorating white or very light-coloured polyester clothing. The ink is indelible yet breathable, making it an ideal technique for sportswear in particular, which undergoes frequent wearing and washing.
In terms of process, it's a bit like a decal transfer: the decoration is printed on transfer paper, which will then be hot pressed onto the textile. The heat allows the liquid to evaporate and the ink particles become fixed to the heart of the fibres in an extremely long-lasting way. Once the paper has been removed, the decorated garment will be ready and the design will no longer move.
It's important to remember, however, that this is not a sticker: the ink is permanently impregnated into the fabric. It will not tarnish and will resist washing, bad weather or sweat in the case of technical, outdoor or sports garments.
Sublimation offers a range of possibilities: colourful motifs, ombré logos and even photo printing! Of course, as with all types of marking, the prices decrease depending on the quantities in need of personalisation. In principle, sublimation can be worthwhile for both small and medium quantities.
Toptex recommends the following products for sublimation: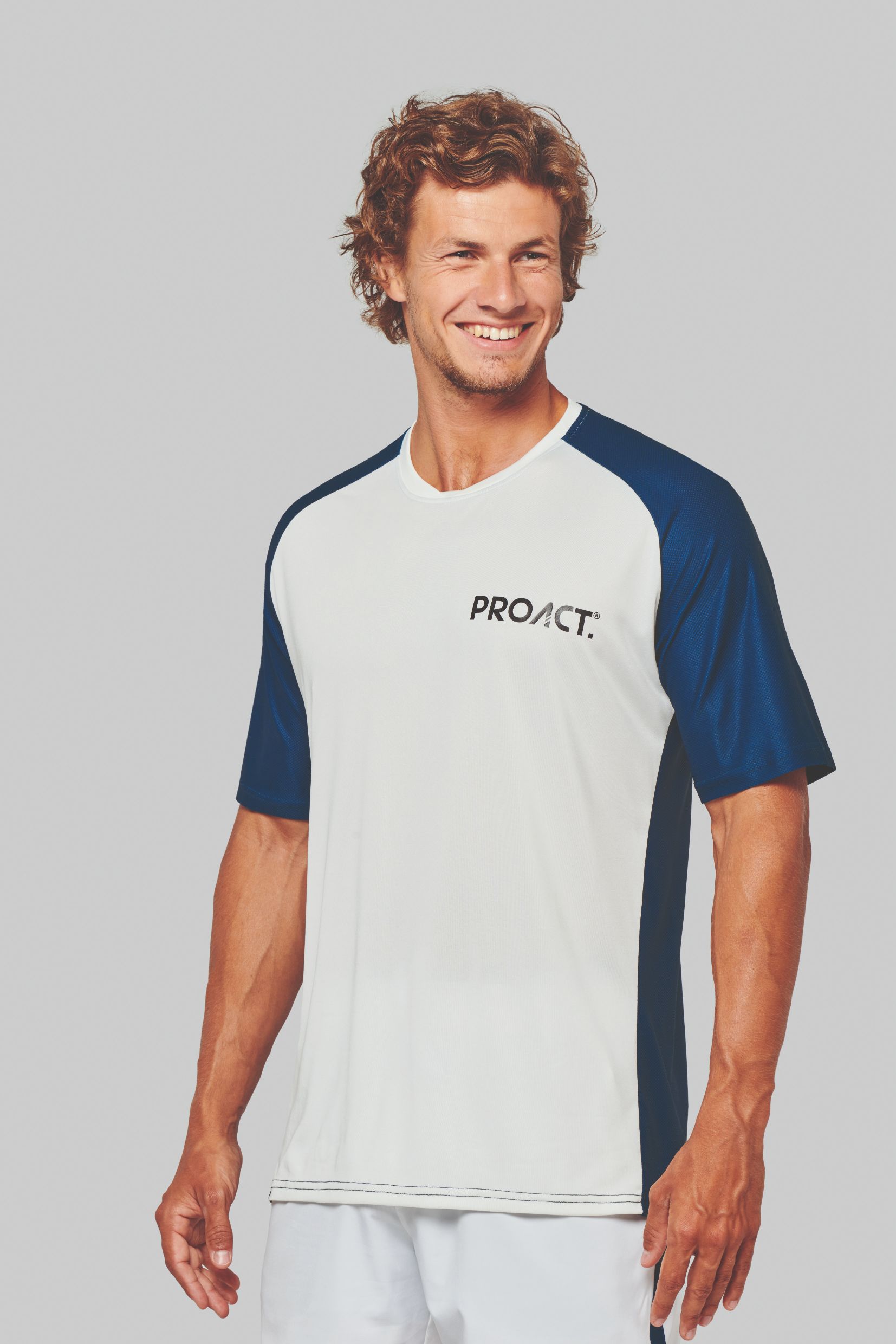 PA4030
Men's two-tone raglan sleeve padel t-shirt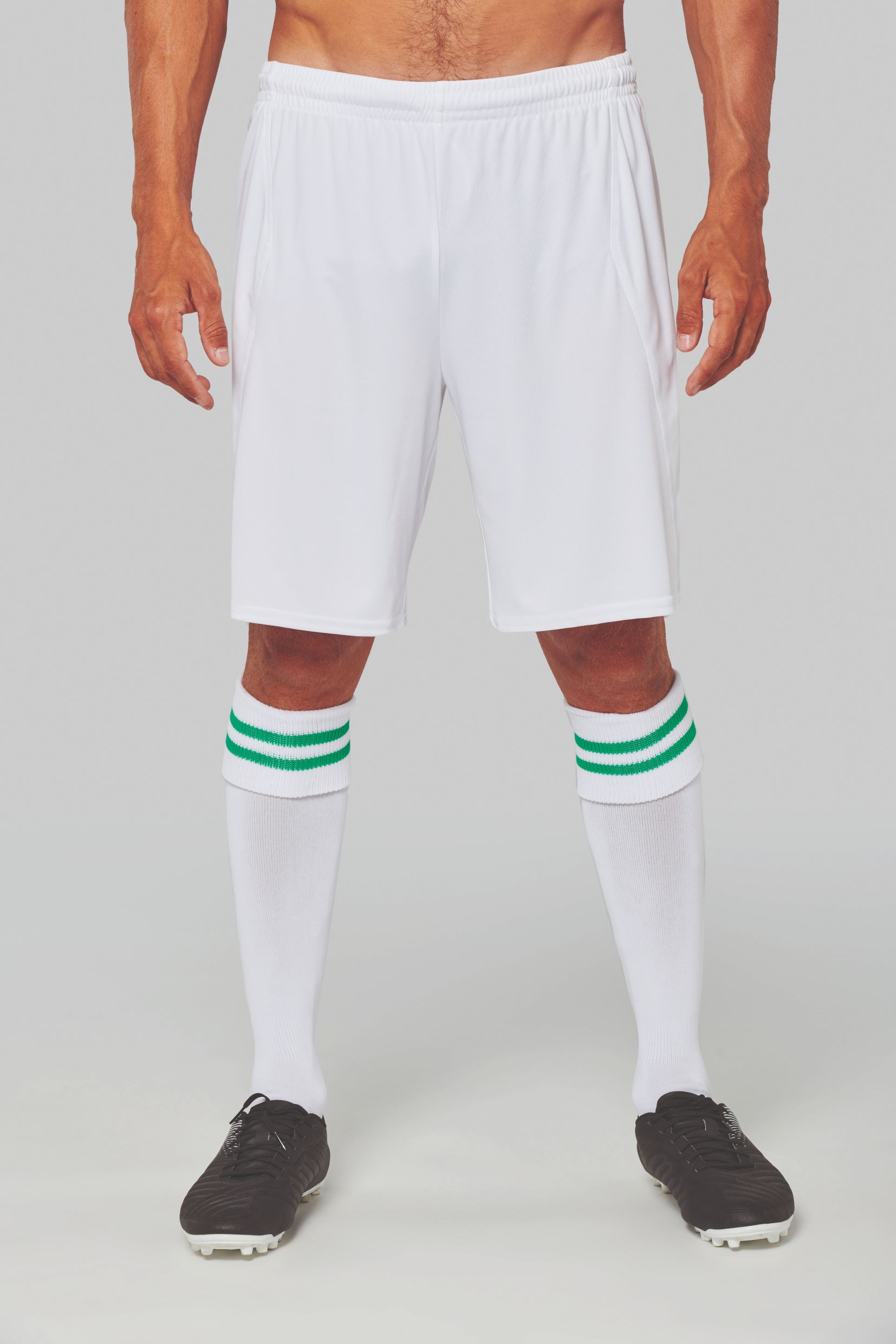 4 – Digital transfer: to flock simple motifs in bright colours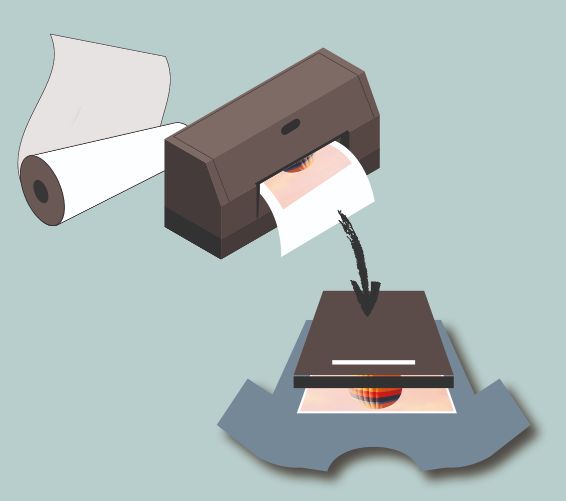 After screen printing, digital transfer (widely known as flocking) is the second most popular marking technique. Digital transfer's popularity comes from the fact that it offers an excellent finish and good hold at an affordable price. A wide range of materials are also suitable for flocking, whatever the colour!
The method is relatively easy to understand: the motif or letters are printed onto iron-on paper. Once heated, the motif is transferred onto the textile, providing a flawlessly faithful reproduction of the decoration. This type of transfer is also ideal for marking somewhat unusual textiles, such as softshell: adding an anti-migration layer to the process (between the fabric and the iron-on paper) ensures that the colours won't migrate and the motif will stand out properly.
Digital transfer is perfect for simple designs: a number and name on sports kit, for example. This type of flocking does not offer the option for ombré; on the other hand, the colours stand out well, especially on light textiles. Of course, the finish does not offer relief, but the appearance is smooth and pleasant to the touch.
When it comes to care, as in the case of screen printing, the garment should be washed and ironed inside out and the use of a tumble dryer avoided.
In short, digital transfer is a fast and inexpensive alternative for small series, often chosen to personalise promotional t-shirts or softshell jackets at attractive prices!
Toptex tip:
This technique is ideal for simple motifs, with vibrant colours that will stand out, particularly on light fabrics. When it comes to materials, nylon, woollen fabrics and fleece should be avoided.
Toptex recommends the following products for digital transfer: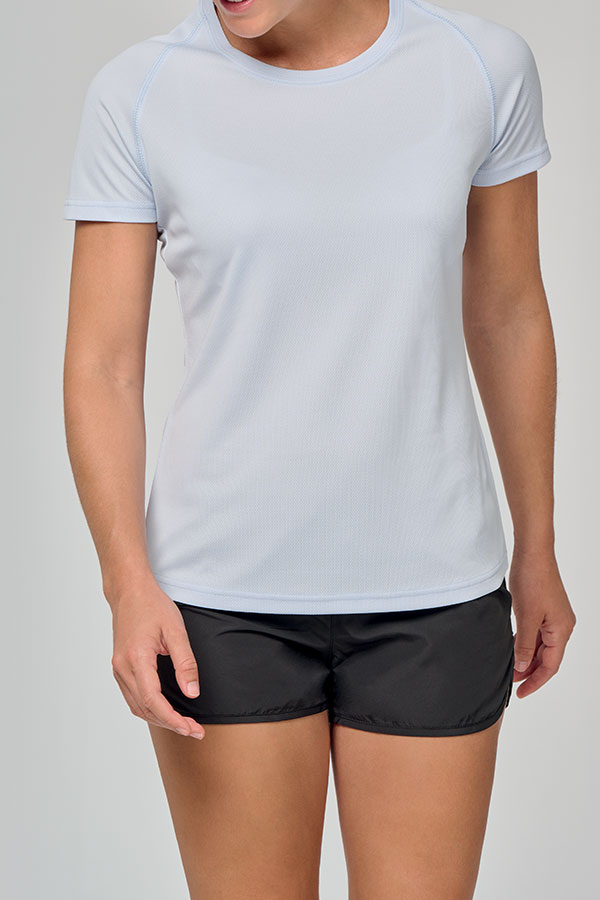 PA4013
Ladies' recycled round neck sports T-shirt
WK3021
Ladies' short-sleeved DayToDay t-shirt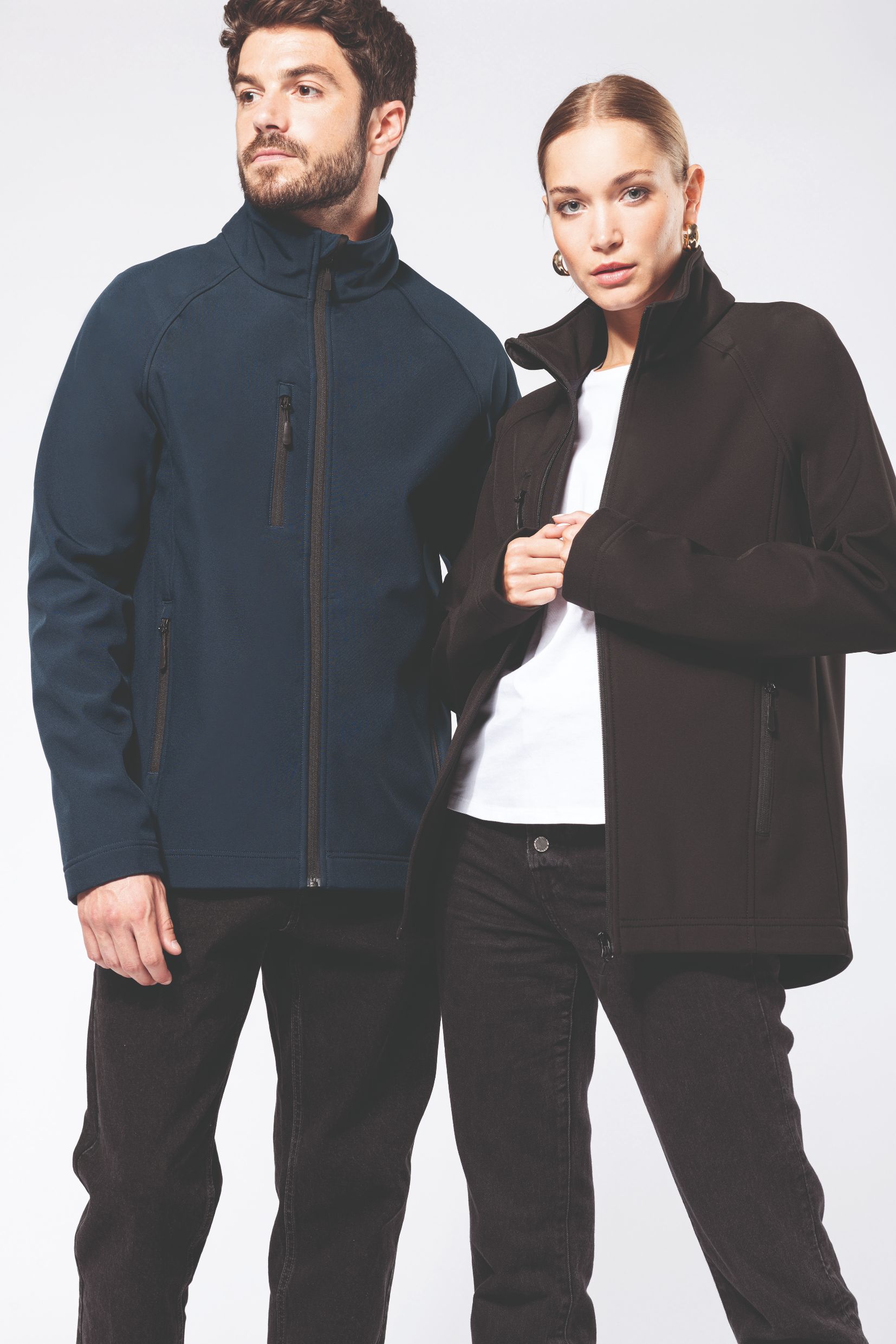 K427
Unisex eco-friendly 3-layer softshell jacket
5 – Vinyl transfer, another type of "flocking" process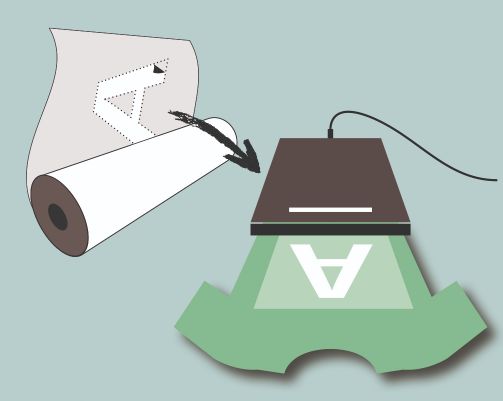 Also in the "flocking" category, this process is also based on the technique of heat transfer. Unlike simple digital transfer, this method uses vinyl. The motif is digitised then printed onto the vinyl before being cut very accurately with a plotter (a machine with a cutter that follows and cuts the contours of a visual, all controlled by computer).
Once the excess adhesive has been removed, the cut motif is heat-sealed onto the textile, in other words, heated to a very high temperature to bind the glue to the fibre. Here too, any type of style or colour can be flocked.
One of the notable differences between this and classic digital transfer is that vinyl allows for original effects: leather, velvet, glitter, fluorescent and even holographic!
When it comes to care, it will withstand washing inside out at 30°C but should not be tumble dried.
Inevitably, it's slightly more expensive than digital transfer, but still offers excellent value for money.
Toptex tip:
Suitable for all types of textiles and especially areas that are hard to print, such as the collar or sleeves of a polo shirt.
Toptex recommends the following products for vinyl transfer: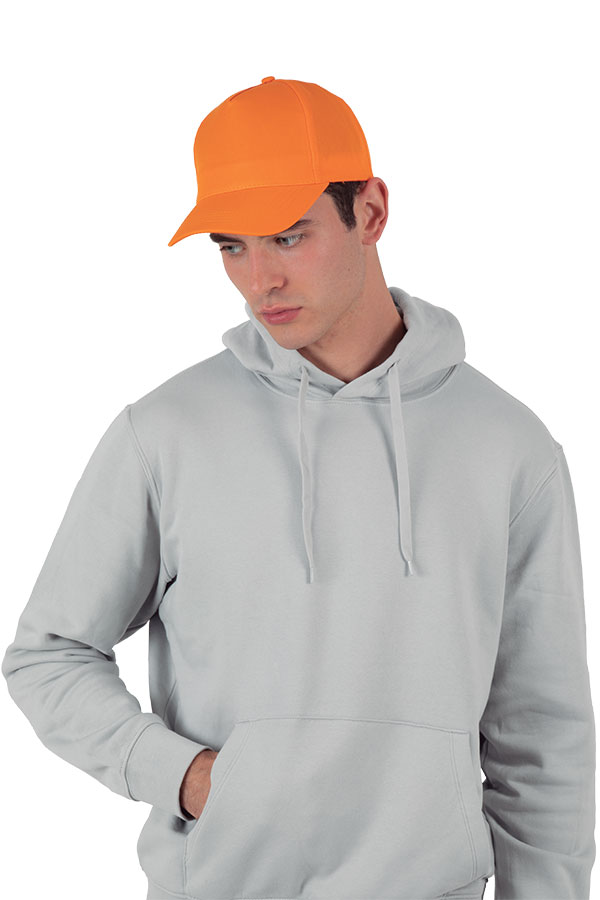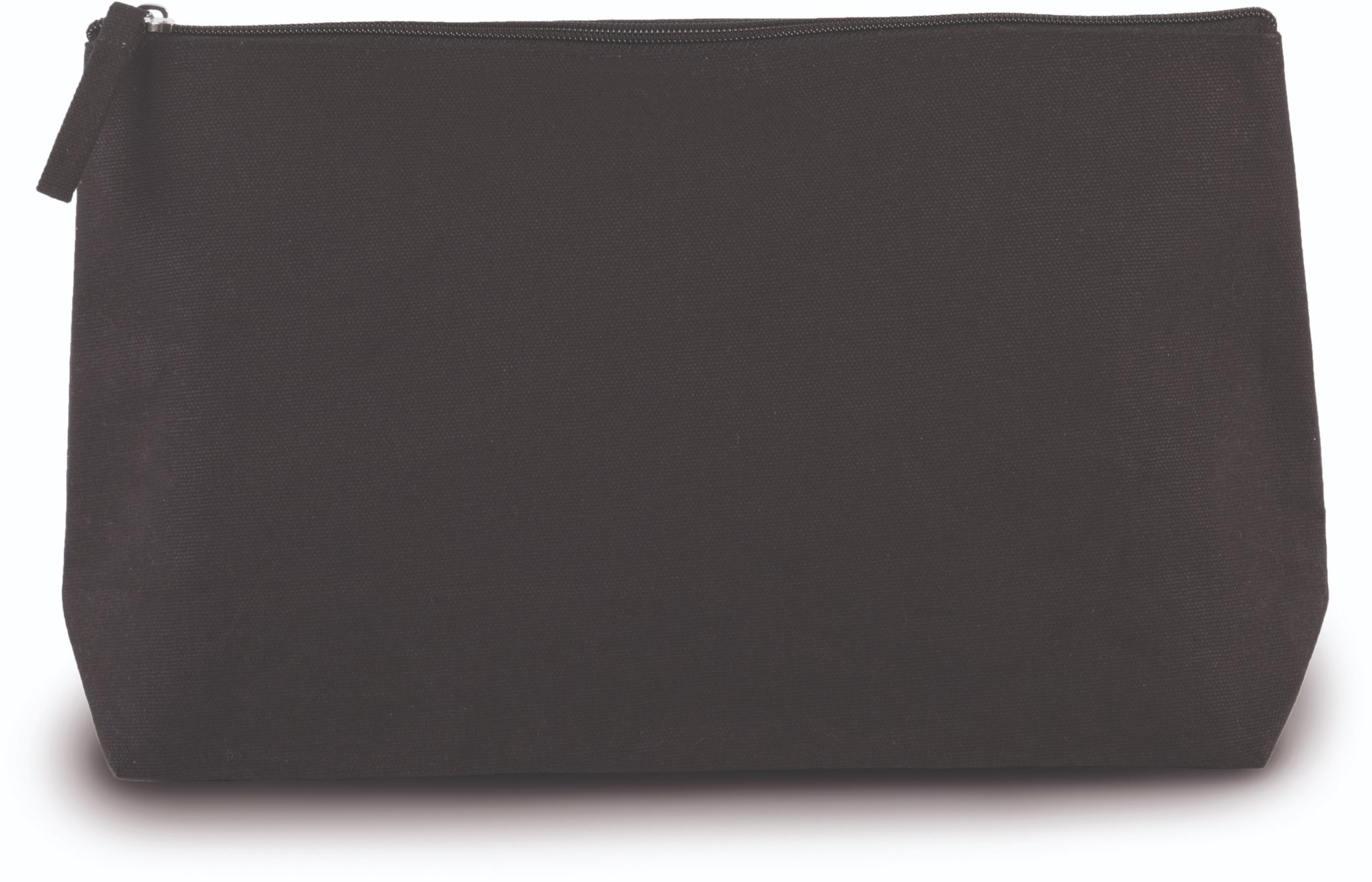 KI0727
Cotton canvas toiletry bag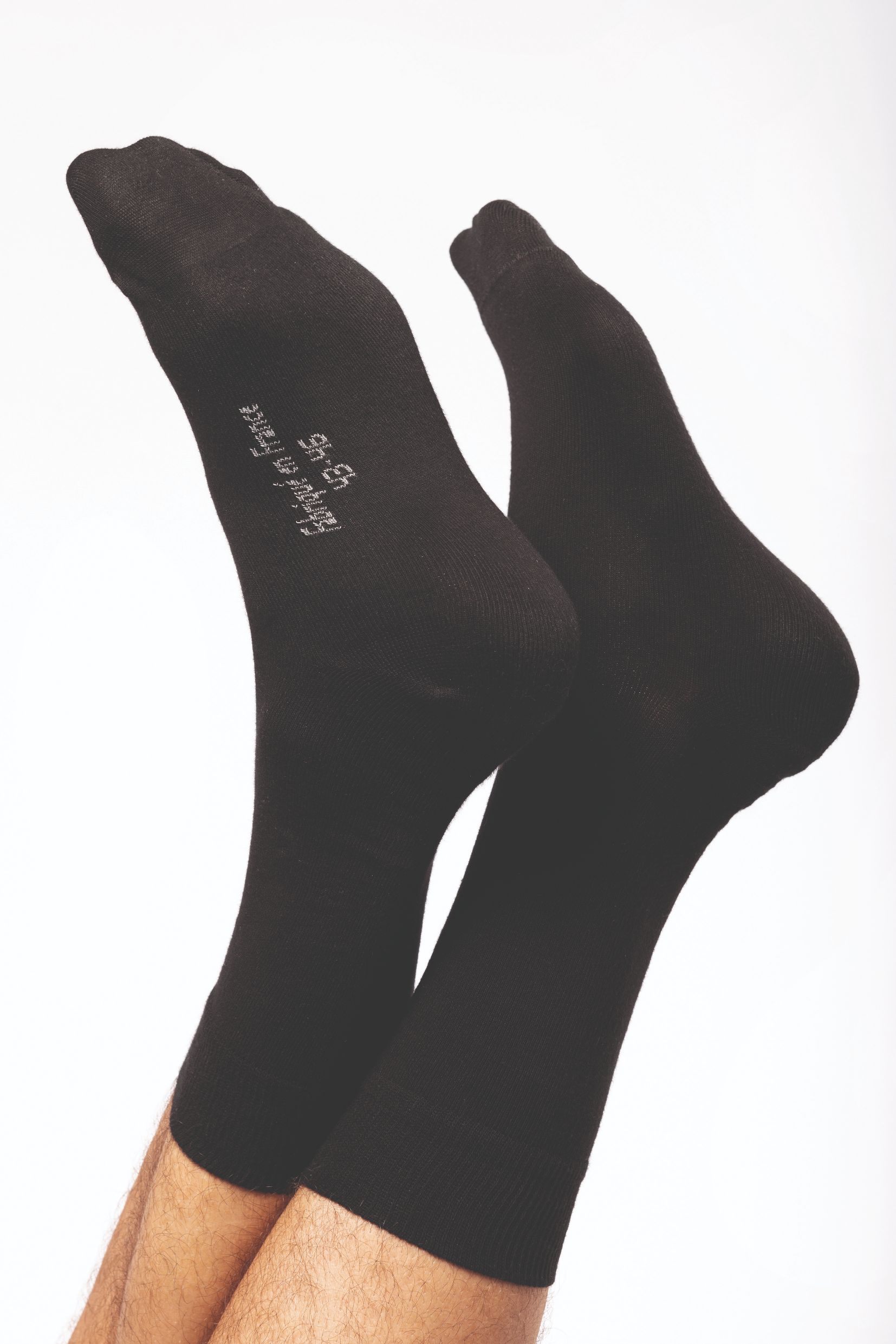 K818
Mid-length dress socks in organic cotton - "Origine France garantie"
6 – Direct to Garment (DTG) digital printing: for perfect finishes and less impact on the environment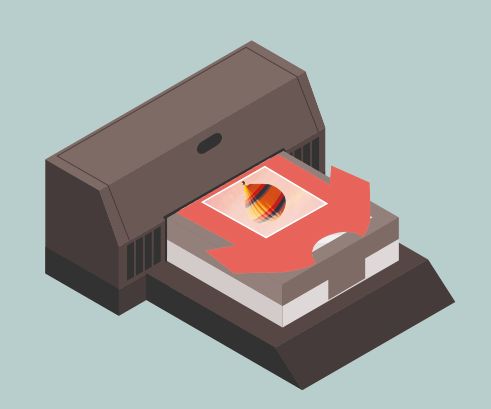 Environmental issues are currently taking centre stage – inevitably, the textile marking industry is not immune to this rise in awareness and is evolving towards increasingly eco-friendly processes.
This is true of Direct to Garment digital printing. This technique is more innovative than other marking methods and only emerged in the 1990s.
To illustrate how it works, imagine a classic inkjet printer, but with textile instead of sheets of paper. The ink is injected directly into the textile and attaches itself to the fibres for a precise and long-lasting finish, provided you follow the care instructions for decorated garments, of course.
This process is fast and high quality and above all 100% "dry": it does not use water and just the right amount of ink needed. It can even be taken one step further by using ecological and biodegradable inks and printers that consume less energy. Limited environmental impact and a high-quality finish.
Choose DTG printing for any decorations, unlimited colours and details. Large motifs, logos and intricate shapes, ombré and even photographs. This technique is particularly good at replicating contrasts and worthwhile even on very small series.
Toptex tip:
This technique is best on light fabrics made from at least 70% cotton.
Toptex recommends the following products for DTG printing: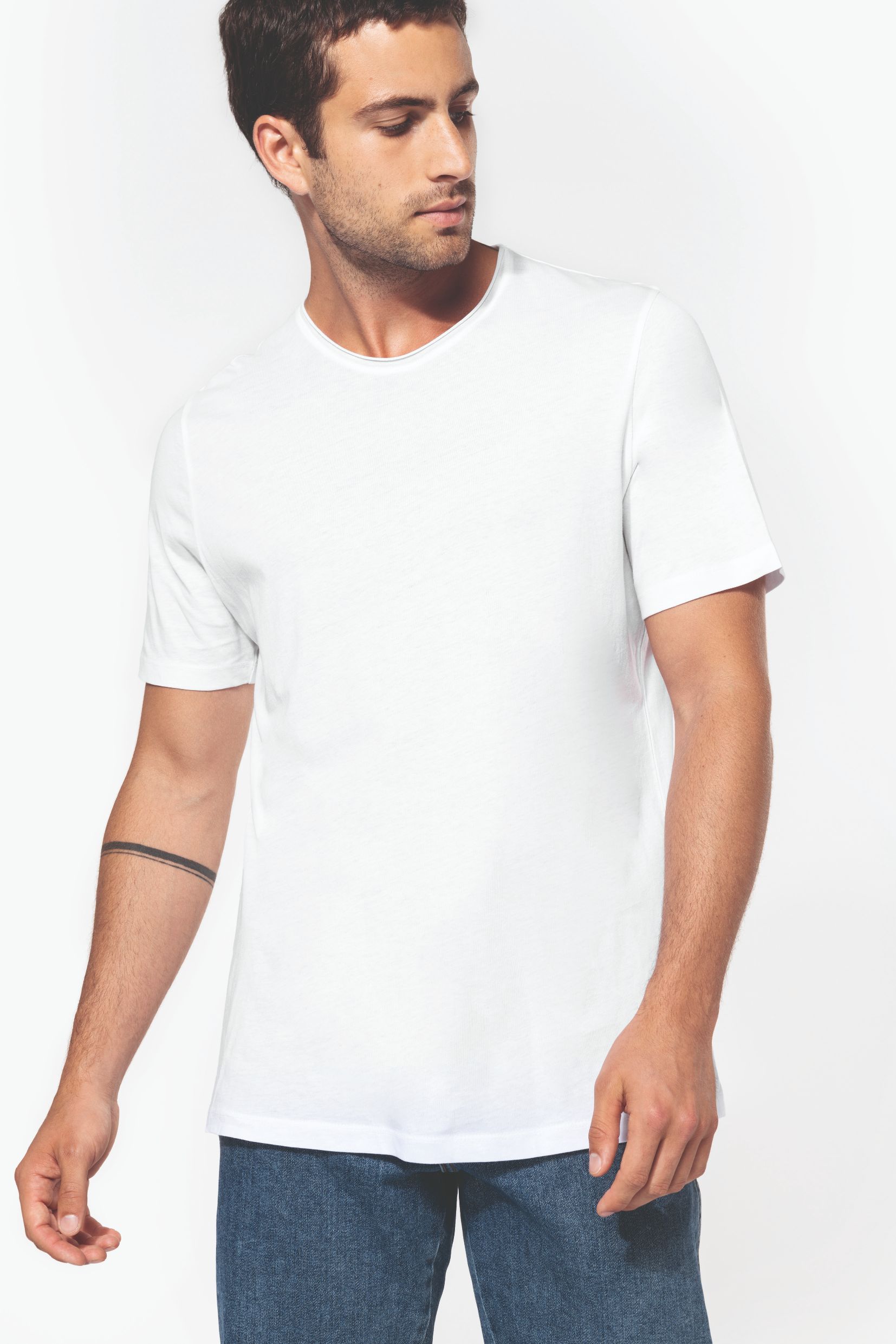 K3026
Men's short-sleeved organic t-shirt with raw edge neckline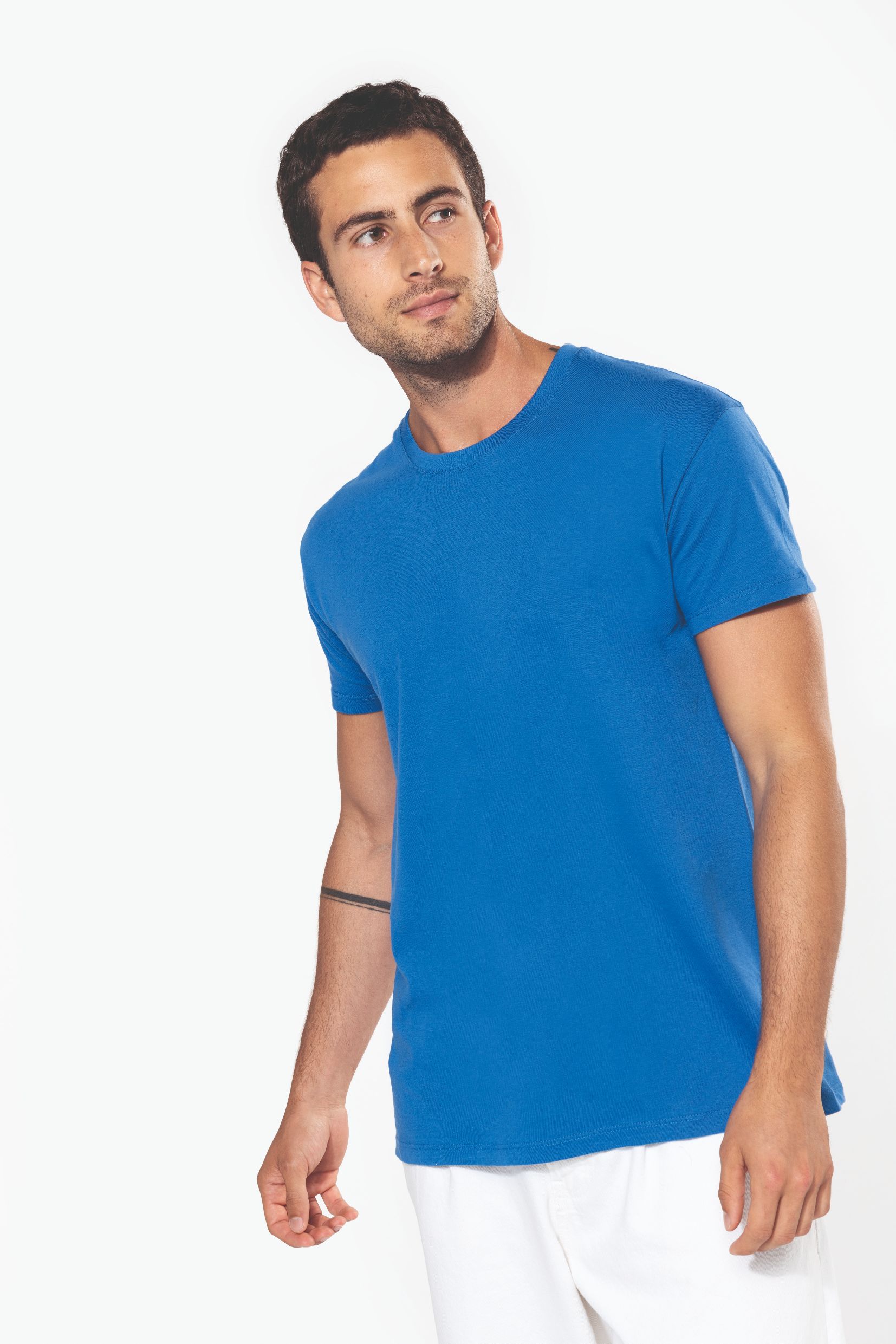 WK302
Men's eco-friendly crew neck T-shirt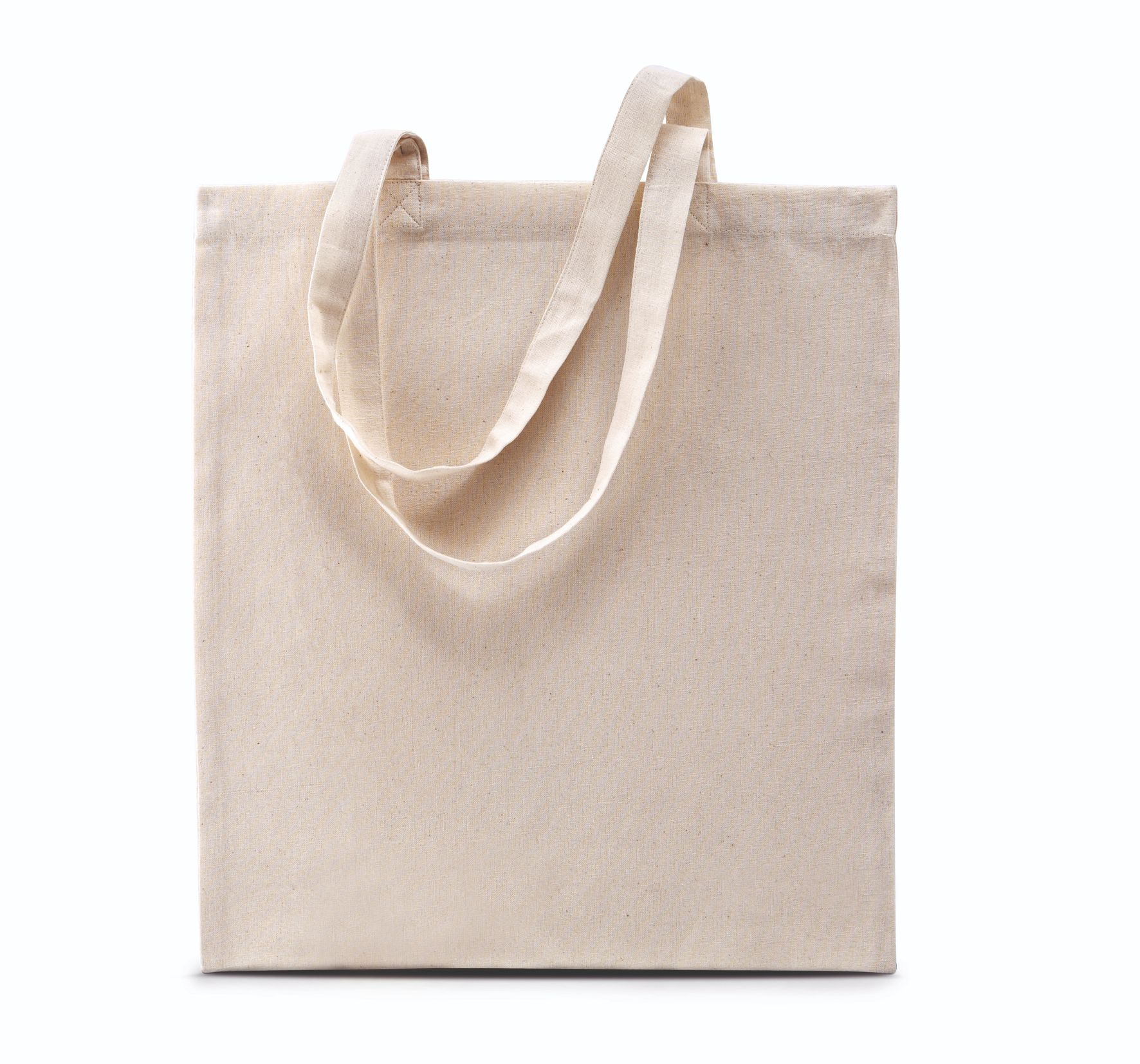 KI0288
Organic cotton shopping bag
7 – Direct To Film (DTF): the latest revolution in textile marking!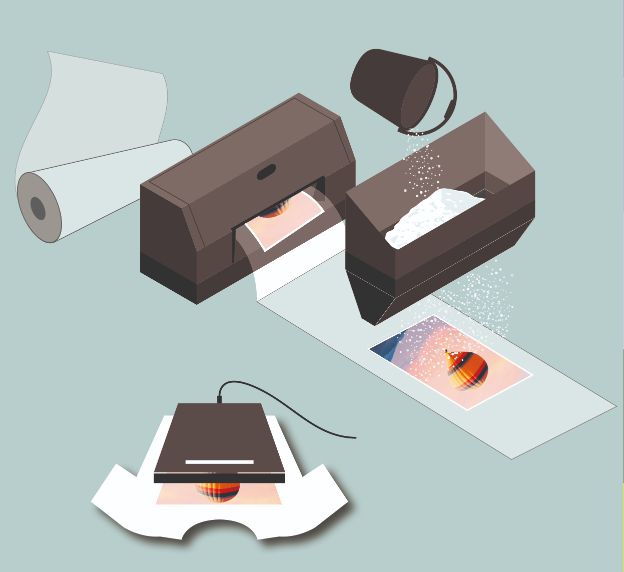 This highly innovative process, which emerged in the 2000s, is becoming increasingly popular. And for good reason: it combines the biggest advantages of the other techniques to offer unrivalled quality and precision.
For Direct to Film printing, the visual is printed on a PET film before being sprinkled with a thermo fusible powder (made from silicon): once heated, this powder melts, allowing the motif to stick to the support. The final step involves covering the visual with more powder, heat pressing it and then placing it on a t-shirt, polo shirt, bag or even socks!
DTF even works on dark fabrics, without prior treatment, unlike the DTG process explained above. When it comes to motifs, the details are replicated to perfection, with bright and long-lasting colours, and the adhesion is excellent on all types of materials.
The finish is light, smooth and therefore imperceptible to the touch.
Toptex tip:
DTF printing is effective on all types of textiles (natural fibres, polyester) and on a large palette of light and dark colours. It is particularly suitable when looking for a high-quality, environmentally friendly process.
Toptex recommends the following products for DTF printing:
WK210
Recycled two-tone short sleeves poloshirt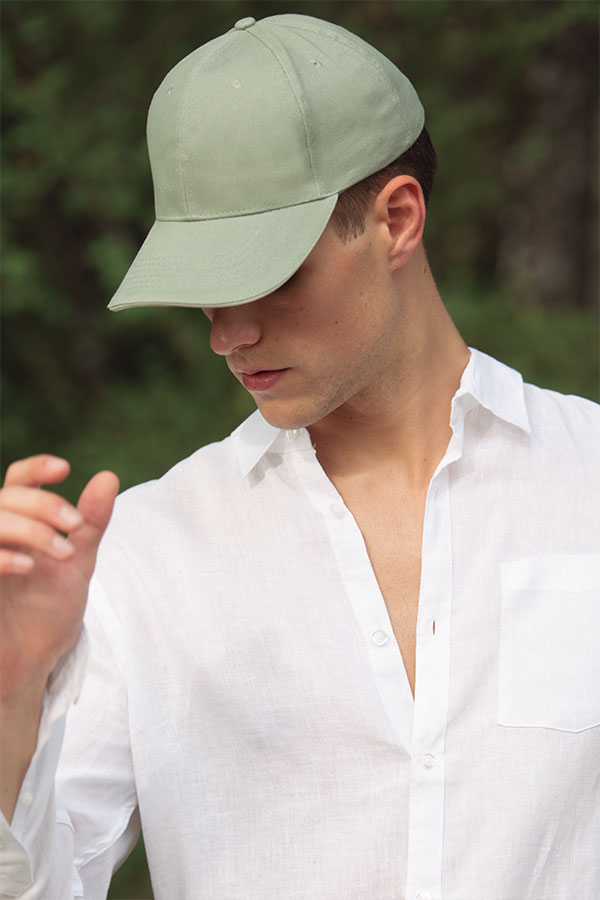 The marking technique you choose will be decisive when it comes to quality, finish and durability, but other parameters such as material, budget and quantities to be marked obviously need to be taken into account.
We have explained the various printing processes and some techniques can only be applied to specific textiles (sublimation on polyester, for example, or even embroidery on thick and resistant fabrics). In the same way, the intricacy of motifs, number of colours and finish on the details are important points that need to be clarified. We recommend ensuring you work everything out beforehand in order to be able to make the best decision. When it comes to selecting the right material, ask yourself these questions about use and frequency:
How will the garment be used?
Which material would be best for this use?
Is this garment intended to be heavily worn and soiled, and will it therefore need to be washed frequently?
Who will wear this garment?
What finish is expected?
Once these questions have been answered, the design will also be key:
How many colours make up the visual?
Is it a logo, numbers, letters or a photograph?
How detailed is the design?
Does the visual have any specific features, such as ombré?
Is relief required, or a particular finish, like a hologram?
Finally, once the quantity has been confirmed, you'll have all the parameters you need to apply the technique most suitable for your requirements."