Being committed to a more responsible and sustainable world is one of our priorities at TopTex, as well as at KARIBAN BRANDS.
In this context, CSR is at the heart of our concerns. So, as soon as possible, we optimise our production and distribution processes (with the K-Loop project, for example), ensure that our products are manufactured in accordance with the rights of workers (particularly in Kariwala), and use sustainable materials (such as in-conversion cotton).
Today, we want to tell you more about what we do to promote local distribution channels. More and more, we're trying to produce in Europe and to offer you partner brands that are just as involved in the future of textiles.
Why produce in Europe? To showcase our European expertise as well as reducing our carbon footprint. How is Made In Europe playing a bigger and bigger role at TopTex?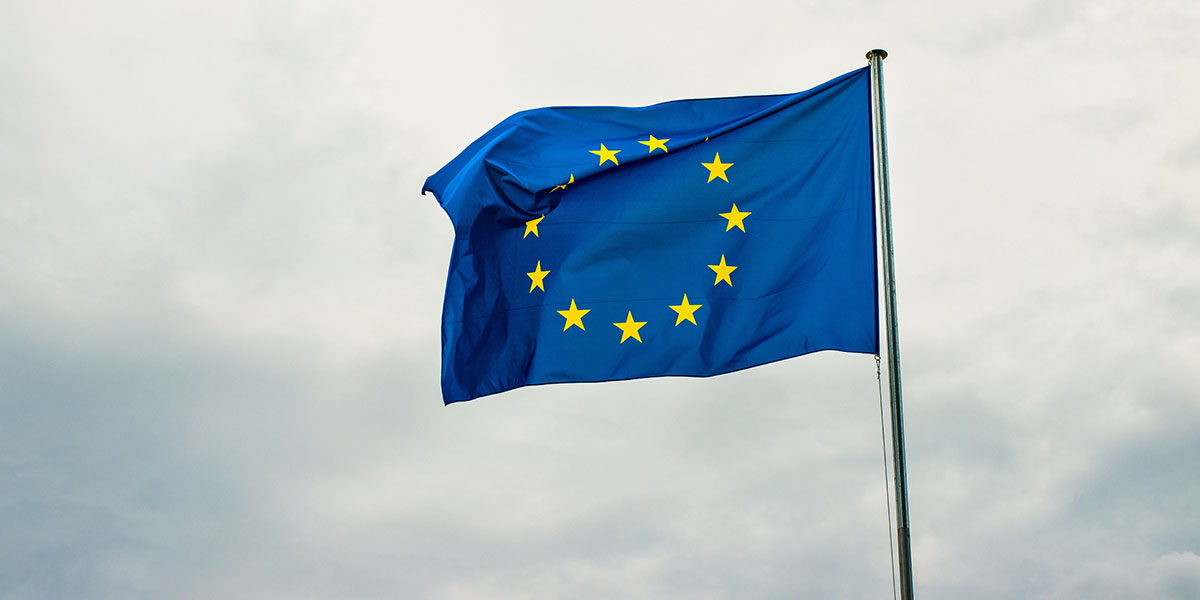 Different players, motivated by a shared wish
"Together, we go further", an adage that has been widely adopted at TopTex by placing collaboration, exchange and team spirit at the service of our development.
For large projects, such as encouraging Made In Europe, we chose to move forward on several fronts, by surrounding ourselves with partners who share common values and ambitions:
In terms of production, KARIBAN BRANDS' brands are making sizeable efforts to design and manufacture as many of their textiles and accessories in Europe as possible.
This is also the case at Native Spirit, which we will tell you about in more detail in this article.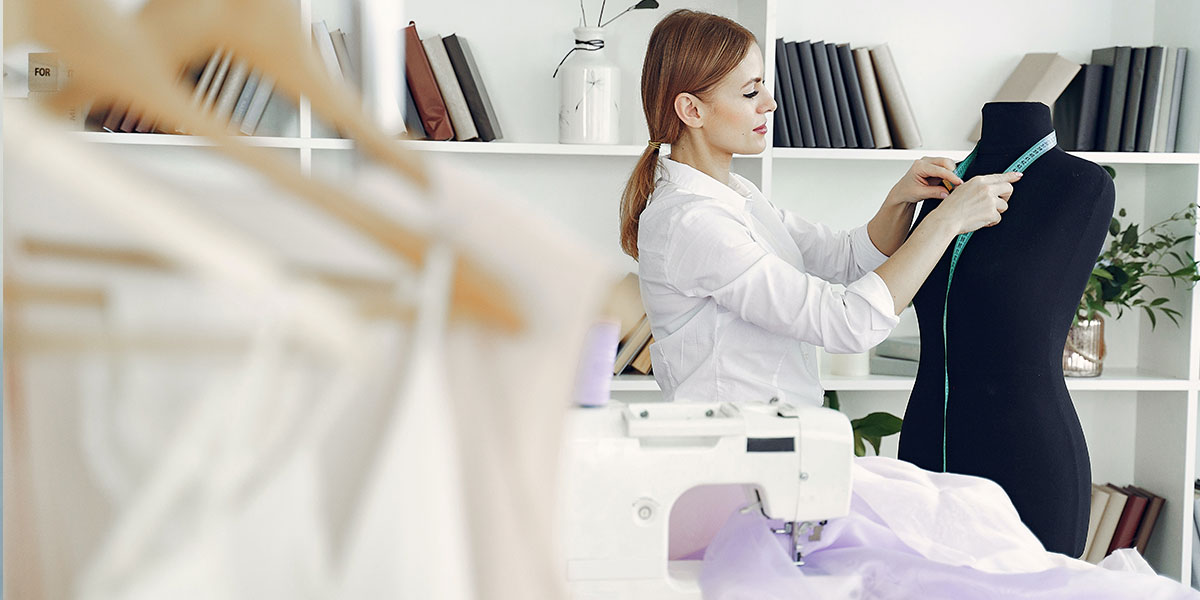 To expand the "Made In Europe" range available on our website, we can also count on our partner brands, who share the same vision as us. Collections designed and created in France, Germany, Italy … that combine quality and durability.
Finally, our role at TopTex is to ensure the efficient distribution of all these items to our customers, optimising logistics.
Here's how, together and as soon as possible, we make sure we can offer you textile items made in Europe, part of our constantly expanding Made in Europe selection:
For ethical and environmental reasons
The European Union has implemented strict environmental standards and offers guided working conditions – this is an important guarantee of quality, commitment and transparency for our customers. KARIBAN BRANDS, Native Spirit and the other brands we work with take special care in choosing their partner factories to ensure that their values and operations are in line with our common vision.
To showcase European expertise

Selecting quality materials, meticulous workmanship, cutting-edge production techniques and always an artisanal touch: European expertise in textiles, leather goods and linens has proved to be a great success. In Italy, Portugal, Germany and Spain each country has its own specialities, but one thing they share is the particular attention paid to the quality of the finished product.
In addition, this is a sector that has been impacted by significant production relocation in recent decades and it's time for a reminder of the historical expertise that we benefit from in Europe.
To reduce our carbon footprint
Finally, sourcing, producing and distributing in Europe allows us to shorten distances and consequently limit transport. Reducing transport times also means reducing CO2 and other greenhouse gases for logistics that pollute as little as possible.
Close-up on Native Spirit
Native Spirit is the group's sustainable lifestyle brand. If we were to summarise it in a few words: Native Spirit offers iconic pieces, designed to last and created by teams driven by their ethical and environmental commitments around the world.
For Native Spirit, the origin of the materials and the conditions of manufacture of the products are key issues, to which the brand attaches great importance. To go even further in their goal of eco-responsibility, the teams have designed Made In Europe collections to combine high-quality and local distribution channels.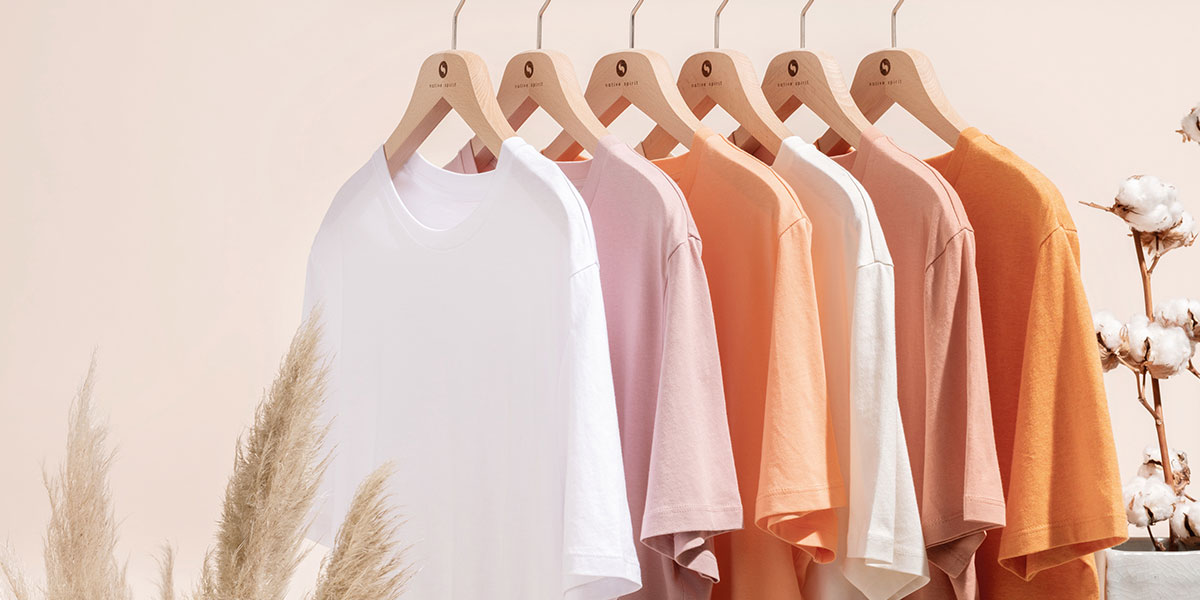 For one of these collections, head to Portugal, to a factory located in the north of Porto. There, unisex references in soft colours inspired by Nature are made from premium materials.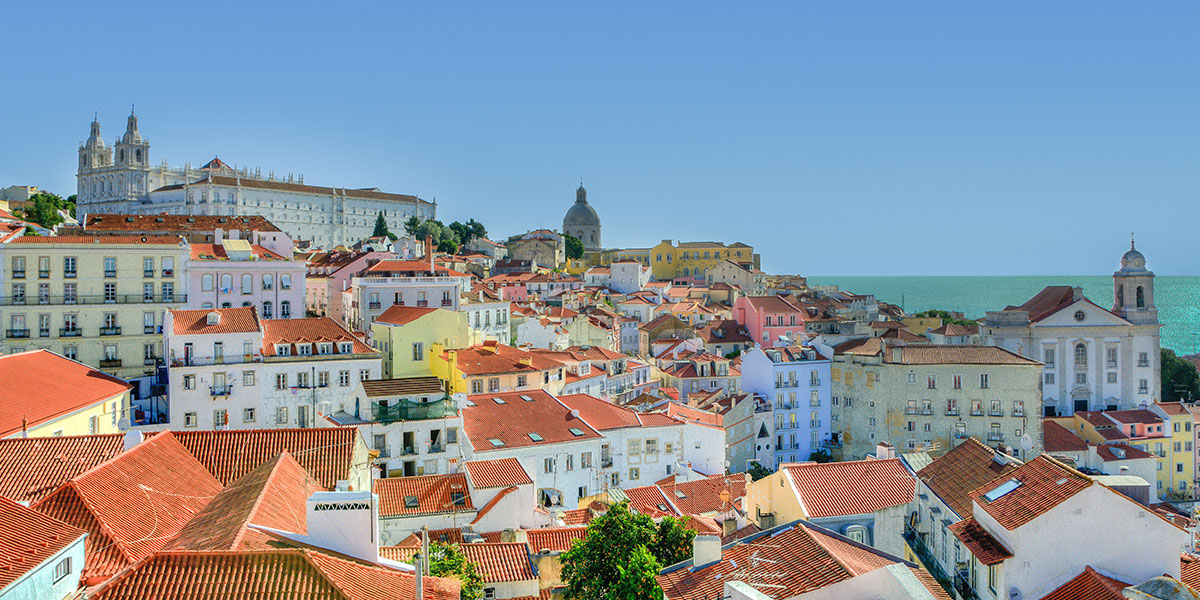 For one of these collections, head to Portugal, to a factory located in the north of Porto. There, unisex references in soft colours inspired by Nature are made from premium materials.
This is how the Terry collection was created, offering basics in GOTS certified organic cotton, for casual, comfortable and well-crafted clothing.
The gamble has paid off for Native Spirit, which has succeeded, with this Made in Portugal collection, as well as its winter accessories made in Spain, in promoting local distribution chains without losing sight of the expectations of our customers: fashionable, easy to customise, quality and product availability.
There's no doubt that the brand is already preparing future collections made in Europe!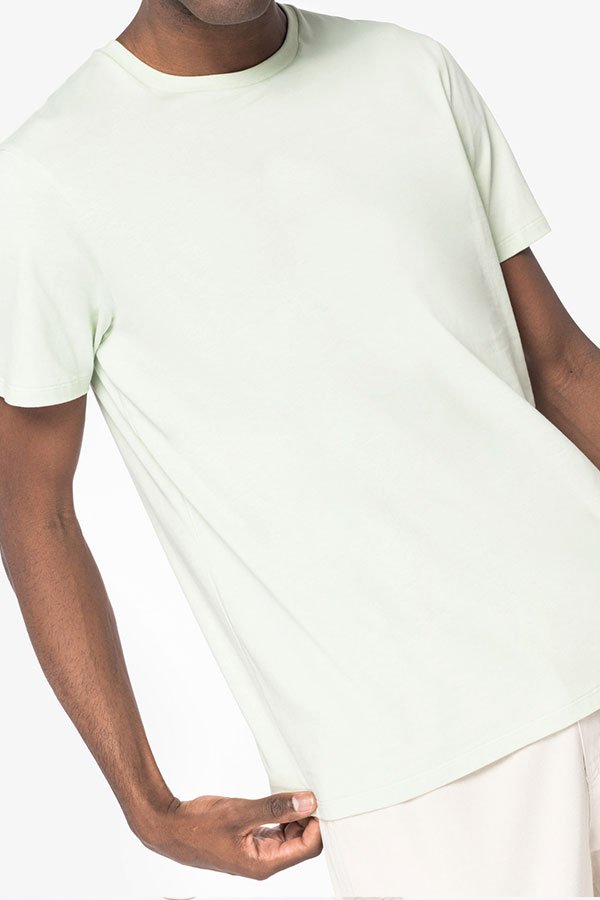 NS314IC
T-shirt unisexe Made in Portugal - 180g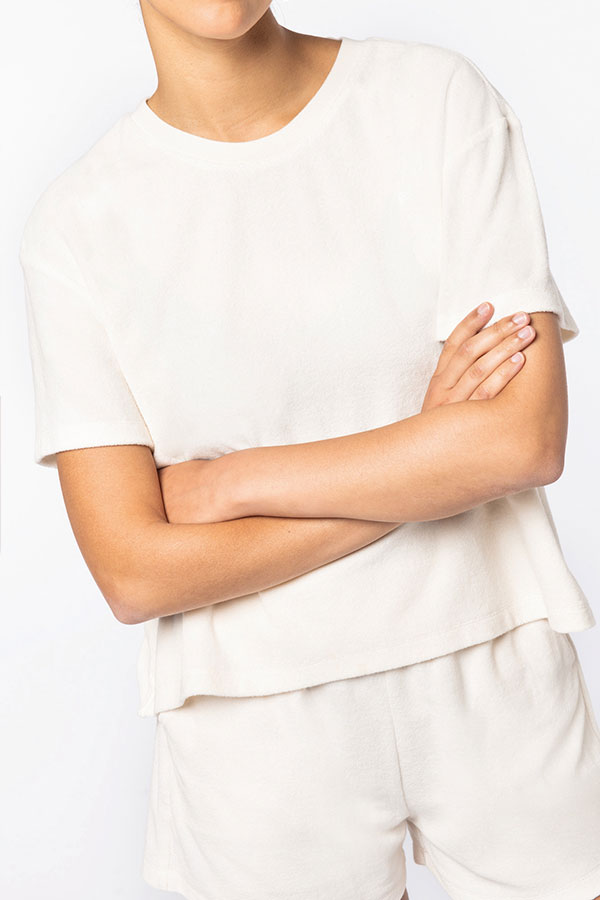 NS328
T-shirt Terry Towel femme - 210g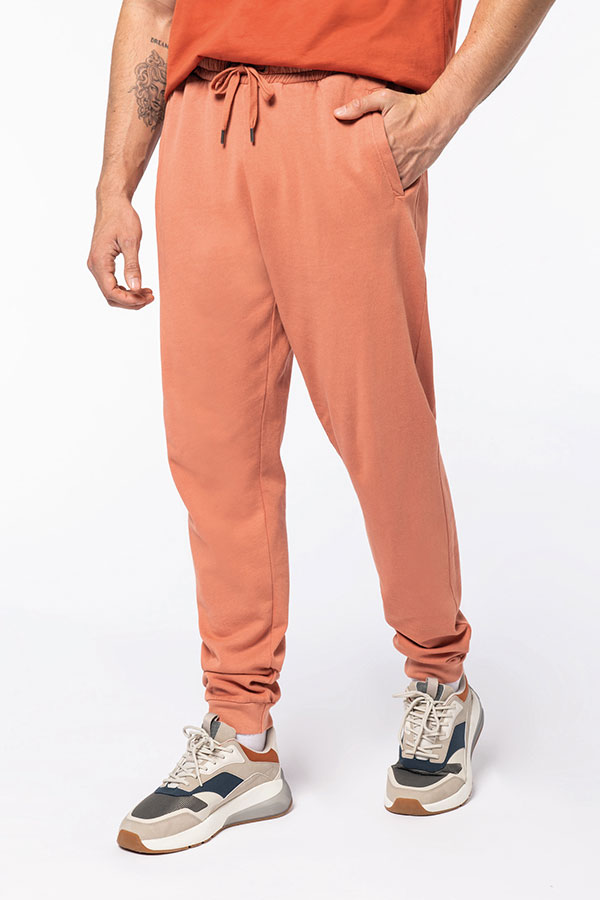 NS714
Jogging Terry280 unisexe - 280g
KARIBAN BRANDS: Made In Europe pieces in the TopTex catalogue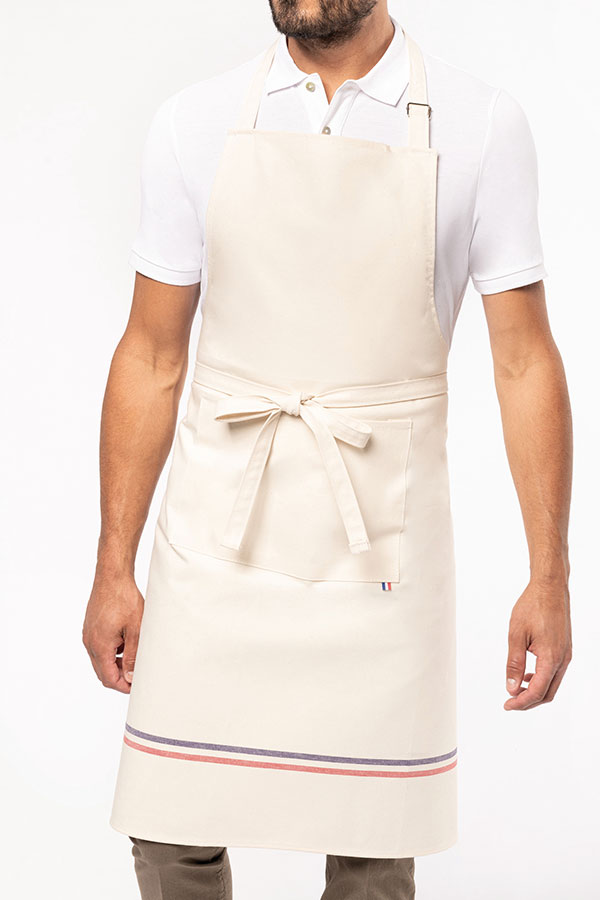 K8012
Apron "Origine France Garantie"
Among KARIBAN BRANDS brands, you will find a selection of Made In Europe items.
To equip lots of different types of professionals: from the must-have Kariban Premium Oxford shirt, made in Portugal, to the Kariban personalised apron, made in Brittany and certified French Origin Guaranteed.
A label awarded by an independent certifier, which guarantees traceability and French product origin.
There's plenty for athletes too: PROACT® offers an entire Made in Spain range for swimmers, with swimwear for men, ladies and kids that meets OEKO-TEX requirements. The bonus? They don't contain any harmful substances, are stretchy for added comfort and have UV50+ protection.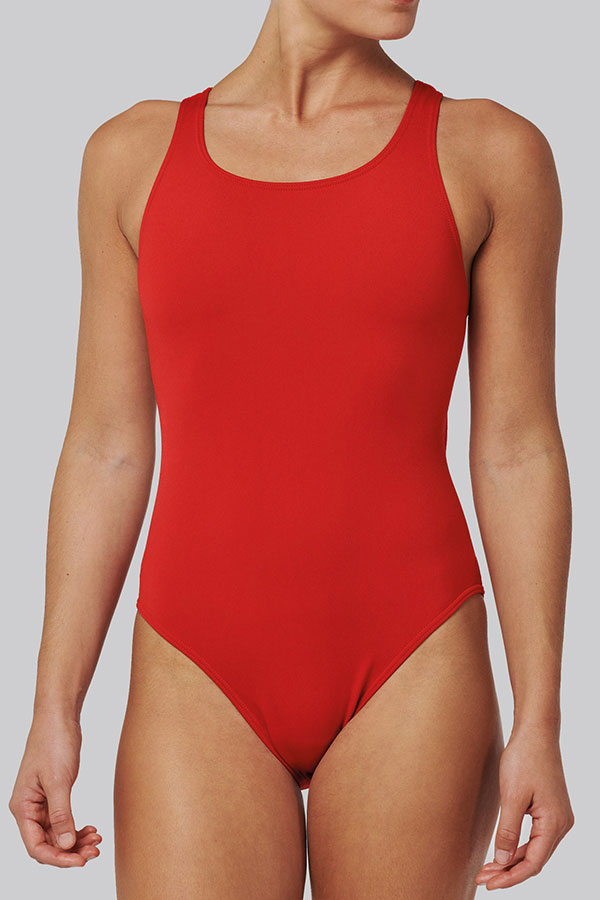 In the accessories category, you'll find partner brands in our Made in Europe selection: a thin, elegant tie made in the UK by Premier, as well as comfortable and breathable socks designed and made by RYWAN in Italy.

Accessories, leather goods, shoes, professional textiles and fashionable ready-to-wear, we will continue to add to our selection of Made in Europe products, with the help of KARIBAN BRANDS, Native Spirit, and the partner brands we distribute.
A long-term project that is now an integral part of our development strategy, as it meets our overall goal of contributing to making the textile sector more sustainable.
Browse our blog regularly and follow us on social media to keep updated about our various initiatives!