Today, we'd like to tell you a little more about an event that is particularly close to our hearts: the A+A 2023 trade fair, which will take place in Düsseldorf, Germany, from 24 to 27 October 2023.
We simply can't miss this must-attend event in the world of professional textiles, where health and safety in the workplace take centre stage!
The A+A show is the world's biggest event, bringing together the leaders in workwear and PPE (personal protective equipment), as well as key decision-makers, institutions and engineers, to discuss the global issue of safety in the workplace.
For three days, manufacturers, experts, distributors and customers come together to meet, forge strong partnerships, discover the latest innovations and keep abreast of current and future trends.
It's the perfect opportunity for us to present the specialist workwear brands we distribute, including WK. Designed To Work designed by KARIBAN BRANDS.
We're taking you behind the scenes of our participation in the show, to help you (re)discover our 2023 workwear essentials!
A+A: the benchmark trade fair for safety at work
More than 2,000 exhibitors come together every two years at the world's largest trade fair for personal protection equipment (PPE) and occupational health and safety.
Small companies or large groups, manufacturers, specialist or multi-sector distributors, long-standing brands… hundreds of leading players in the sector from more than 60 countries are coming together to present their products to a growing number of visitors.
In 2019, for example, almost 70,000 people roamed the aisles of the Düsseldorf exhibition centre looking for new brands, new manufacturing processes, innovations and key trends to watch out for. It's a godsend for professionals looking to expand internationally, as the show attracts visitors from all over the world, from more than 130 countries!
The success of the A+A show is now undeniable: in fact, many exhibitors come back year after year, increasing the size of their stands every time.
As well as business opportunities, it's a major event for all the latest news and key developments in the sector.
Occupational physicians, national occupational health and safety authorities, supervisory staff from accident insurance institutions and even political figures – everyone is on hand to discuss standards, guidelines and new developments in the sector.
Digitalisation, eco-responsibility and technological innovations such as the exoskeleton – one thing is certain, the themes covered at the 2023 event promise to be fascinating!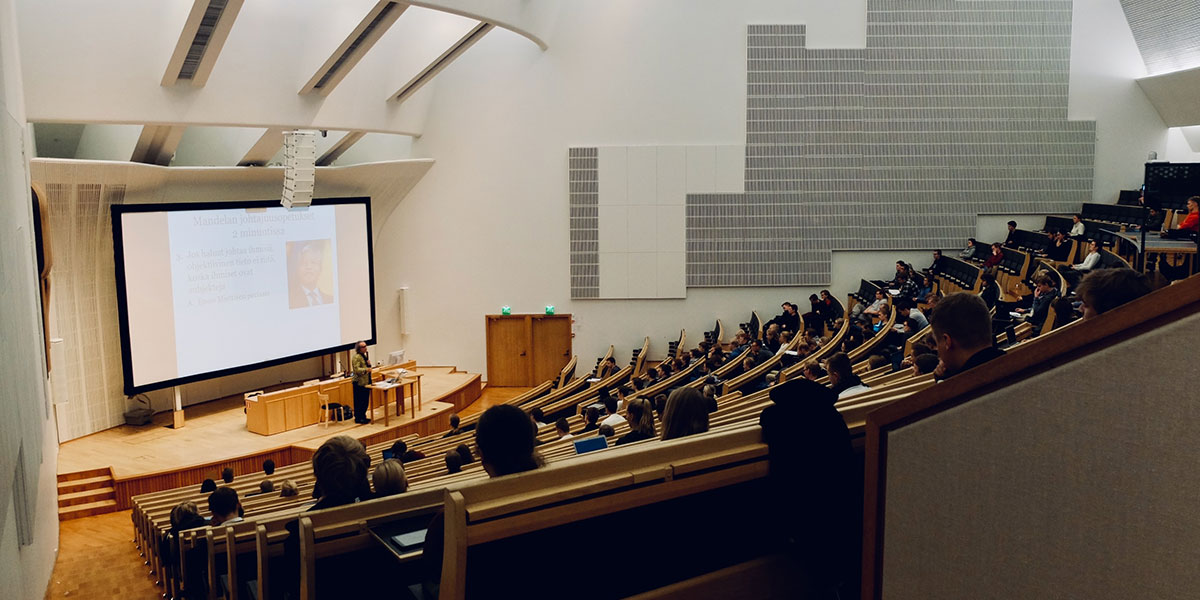 A must-attend event for TopTex and KARIBAN BRANDS
One of the most important projects undertaken by TopTex and KARIBAN BRANDS is the development of our listings for professional clothing and accessories, particularly in the Workwear category (safety, distribution, logistics, construction, DIY and gardening).
More and more leading brands in the sector are available on our website: Yoko, U-Power, Dickies, Result, Puma Workwear… to help our customers create effective, durable and customisable workwear.
Of course, the creation of the WK brand. Designed To Work by KARIBAN BRANDS, our preferred partner, in 2021 has given a boost to this strategic direction.
So it's only natural that we should choose to take part in the A+A trade show in October 2023, to further consolidate our position as a leading distributor of workwear and PPE, with a comprehensive catalogue and quality products that meet the standards and requirements of the sector.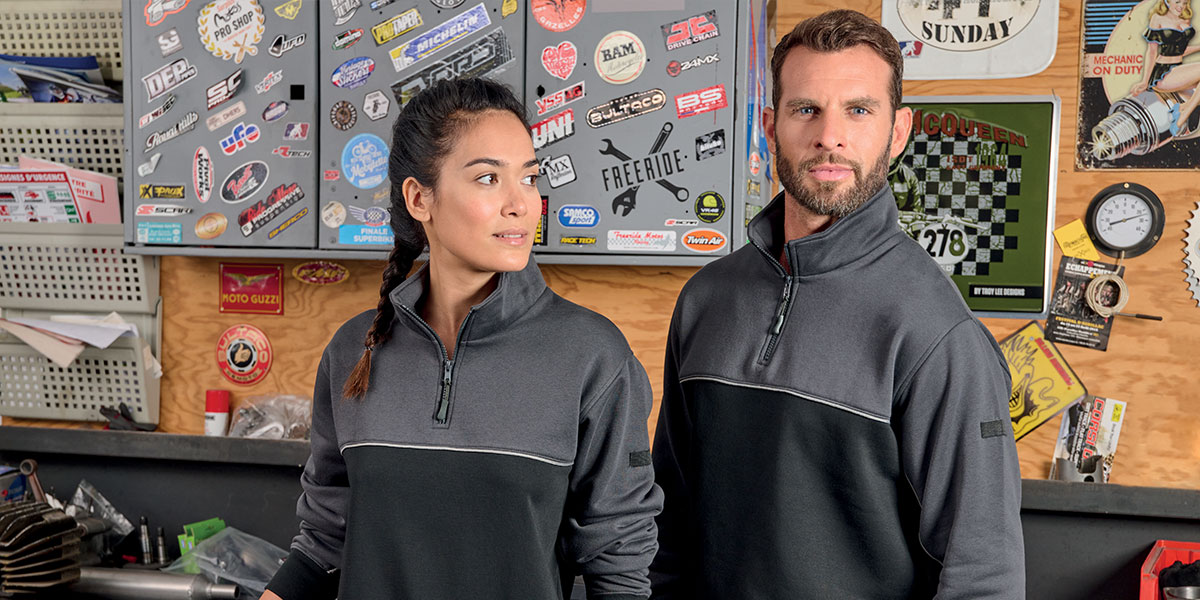 This event will be an opportunity for us to forge new partnerships, meet our customers and their expectations, and take the pulse of the sector in terms of regulations, innovations andtechnological advances.
From companies in industry and commerce to institutions, suppliers and multi-specialist retailers, we're sure to have the chance to talk to many of the key players in the world of workwear.
What's more, the show is taking place in Germany, the world's leading consumer of workwear and PPE. A market that is essential to our European and international development.
Above all, we're aware of the stringent technical, safety and comfort requirements for professional clothing and accessories. Taking part in events on this scale enables us to maintain our goal of being rigorous with our choice of styles, which you can find on the TopTex website.
More and more workwear items to tell you about
Our workwear selection is growing all the time, in line with the needs of the market. And one thing is certain: we are, and always will be, uncompromising about the conformity and quality of the pieces we offer you.
For this show, we've chosen a large 144m2 stand, which will enable us to show you the leading products from various brands and categories.
We've designed a space with an industrial and construction feel to showcase our workwear with care.
Of course, expert advisers will be on hand to explain the specific features of the textiles and accessories carefully selected for the occasion.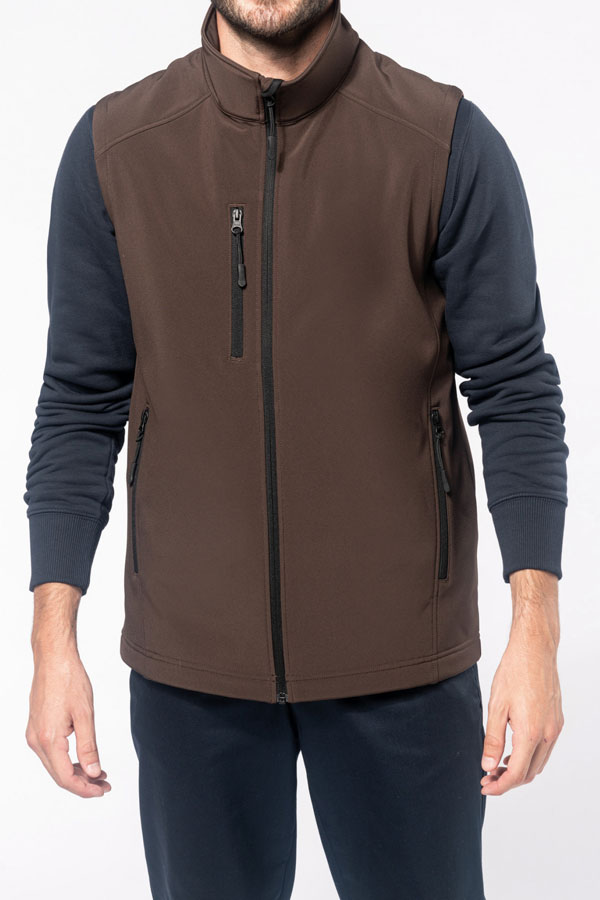 K403
Kariban men's softshell bodywarmer
K206
Trucker : Kariban men's piqué zipped-neck sweatshirt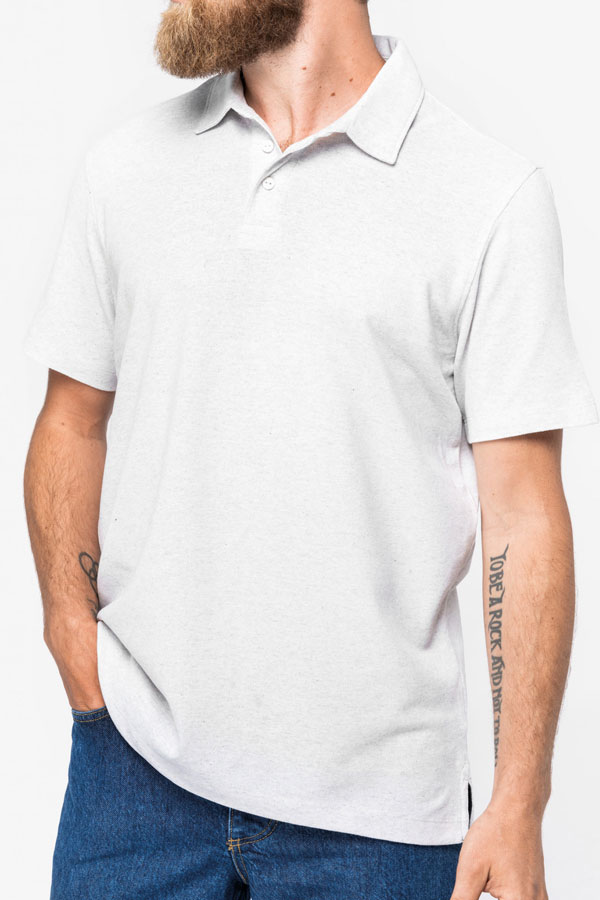 The Kariban brand will of course be in the spotlight, with a range of essential basicsdesigned in comfortable and durable materialsor more technical styles designed for the most demanding professionals.
Because more and more professionals are turning to ethical clothing, we've also reserved a corner for the 100% eco-responsible Native Spirit brand. Organic and recycled materials, combining comfort, quality and durability, to dress professionals of all kinds. T-shirts, polo shirts, trousers, shirts, sweatshirts… everything you need to put together a complete outfit that's easy on the planet.
It was also an obvious choice to include long-standing, recognised brands on our stand. You'll find products from Yoko, specialists in high-visibility clothing for over 20 years, and U-Power, the must-have for stylish, standardised safety footwear designed with cutting-edge technology.
And above all, the entire WK collection. Designed To Work will be there too!
Of course, one of the stars of our stand will be WK. Designed To Work, the workwear range from KARIBAN BRANDS.
You'll discover ergonomic, technical and comfortable outfits designed to adapt to any working environment.
On the agenda: lightweight tops such as breathable t-shirts washable at 60°, or warmer ones such as 4-layer bodywarmers, robust multi-pocket trousers, belts, caps, etc. In fact, you'll be able to discover all the products designed by WK. Designed To Work!
Increasingly eco-responsible compositions, practical and solid garments and accessories to accompany professionals on a daily basis … we give you a glimpse of the brand's flagship collections, available to see in Düsseldorf: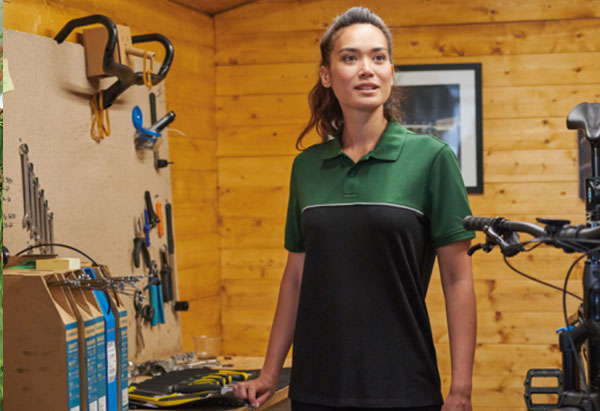 Colourful, comfortable and infinitely customisable workwear for corporate uniforms that always look good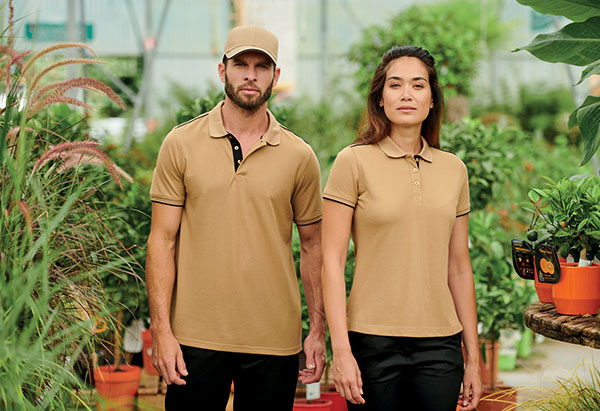 Durable pieces specially designed for sales and distribution professions, and styles available in eco-responsible versions
There are plenty of other items to discover at this year's A+A show, which we can't wait for.
If you'd like to discover the full Workwear range available on the TopTex website, click here.
We look forward to seeing you in Hall 15, stand A40 at the Düsseldorf Exhibition Centre!